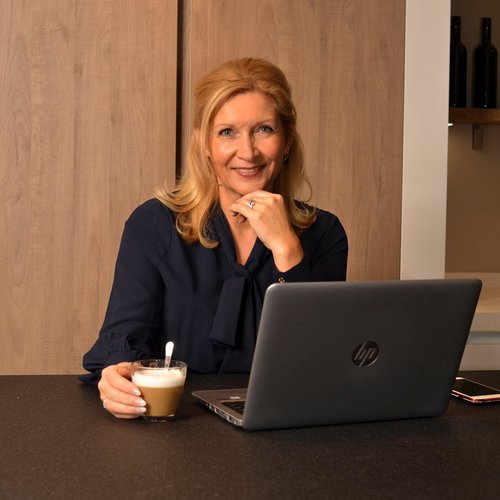 About Greensweet Stevia
Hello! My name is Susan Jansen and I am the proud owner of Greensweet stevia.
I would like to tell you how Greensweet stevia came to be.
In 2012 I was on holiday in America with my family (husband Robert and daughters Beau and Amber) and saw liquid Stevia in a kind of health food store. I did not know it but I got into conversation with the saleswoman and she told me that it was a natural sugar substitute that has very nice properties. It contained no calories, carbohydrates and had no effect on your blood sugar level, making it suitable for people with diabetes. In addition, it does not cause tooth decay which appealed to me because my daughters were not too heavy but still often had cavities at the dental check-up. More flies with one stone. I was immediately sold! I always pay attention to my diet and my father has diabetes so I saw the benefit of this not only for us but for many more people. I bought several bottles and I started researching Stevia at home. It had not yet been approved as a table-top sweetener in the EU, but that would not be long. In the meantime, I have been looking for a good supplier with the correct papers and the purest Stevia.
After I found it, I started at various stores and weight loss studios in my area and my products were used up in no time. That was amazing! In five years, the range has grown to include sweets, liquid Stevia, crystal sugar and powders, but also Belgian chocolate with Stevia. These products are now sold in more than 500 stores in the Netherlands and Belgium and I am extremely proud that there are so many people who use our products. Without the support and assistance of my husband Robert who, despite the busyness in his own company, has always helped and assisted me at fairs and my daughters Beau and Amber, who each also make a significant contribution to Greensweet-stevia, I would have had cannot do this.
We are currently working on great projects to make a greater social contribution so that more and more adults and children use less sugars. That is a great goal that I am very happy to commit to.
With a growing number of people with overweight, diabetes and young children with tooth decay, the demand for a natural and safe sugar substitute is growing. Greensweet stevia is a natural sugar substitute without calories and artificial sweeteners. Greensweet-Stevia can be used in both sweet and savory dishes. Because the liquid sweetener is available in no less than 12 flavors, the possibilities are endless. Thanks to recipes you can easily make the tastiest snacks, meals and smoothies. Even when preparing the main course, stevia offers a solution. Think of a homemade sauce or a tasty dressing for a salad. Sugar-free, so deliciously responsible and without losing the delicious flavors of the prepared meal. Recipes can be found on the Greensweet-stevia website.


The liquid Stevia is available in 12 flavors to sweeten your coffee, tea, water, yogurt or quark, for example. You can also bake with this natural sweetener, because it remains stable up to 200˚ C. In addition to liquid Stevia, the range consists of powder, tablets and Belgian chocolate with Stevia. In order to prepare even more delicious dishes, the range has been expanded with Greensweet sugars for cooking and baking. You can make jam with the latest addition, the Jelly Crystal.
This great addition to the range offers even more space for healthy and tasty baking and is perfect for people who like to eat healthy and delicious food, consume less sugar or lose weight.


Greensweet stevia, that is conscious enjoyment.