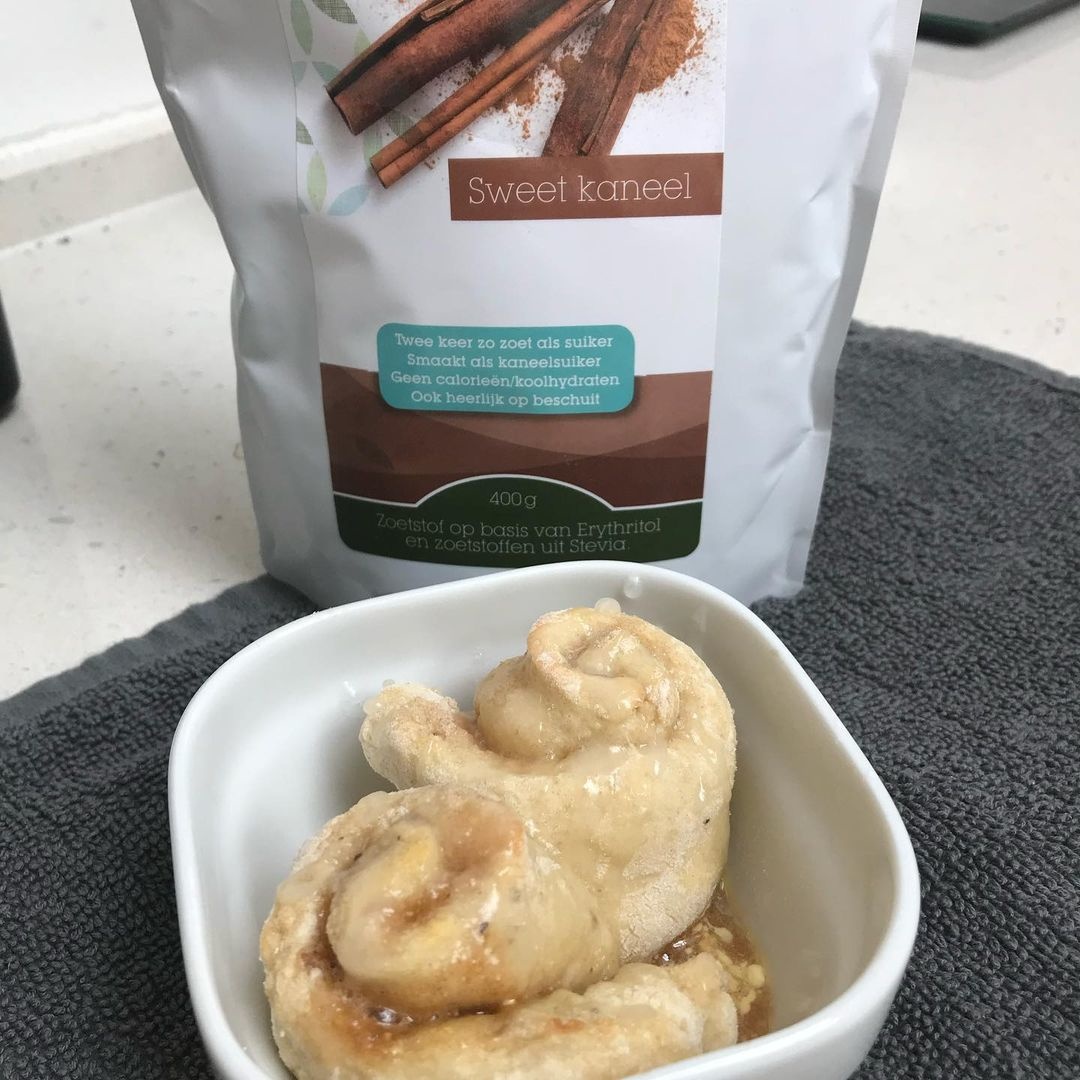 What do you need?
* 25 grams wholemeal flour, sifted
* 6 grams baking powder
* 15 grams of protein powder
@binkyprotein
* 50 grams of low-fat cottage cheese
Filling:
5 grams semi-skimmed butter

Topping:

1. Mix all ingredients except the filling and topping ingredients.
2. Form the dough into two rectangular shapes.
3. Spread with the butter and Greensweet Sweet Cinnamon.
4. Roll up the two rectangles.
5. Put this in an oven dish and put it in the oven at 180 degrees for about 10 minutes.
6. Make the icing by mixing the Greensweet Icing icing sugar with the water.
7. Top with the icing.