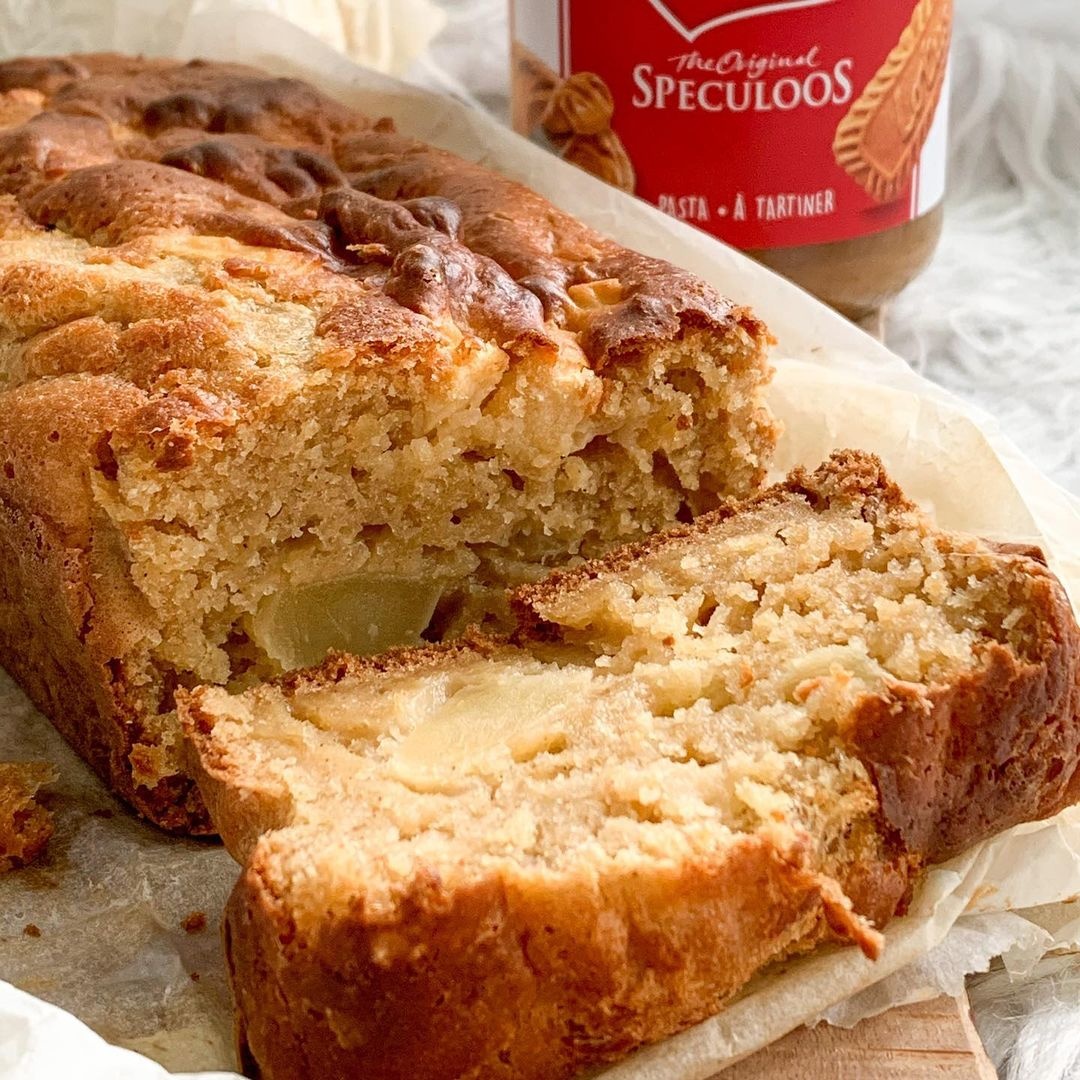 What do you need:
- 200g self-raising flour
- 120g 100% apple sauce
- 150g Greensweet Sweet
- 100 ml of milk
- 3 eggs
- 50g speculoos pasta
- 1 large apple
- 1 teaspoon of vanilla extract
- 1 teaspoon of lemon extract
- 1 teaspoon of baking powder
- 1 large teaspoon of cinnamon
- pinch of salt

How do you make this?
Preheat your oven to 180C.
Mix the dry ingredients together.
In a separate bowl, mix the milk with the lemon and mix well and let it soak for a while. Mix all wet ingredients except the speculoos paste through the dry ingredients.
Melt the speculoos paste in the microwave and mix well with the cake batter.
Cut the apple into pieces and mix into the batter.
Bake the cake for 45 minutes (varies per oven so keep an eye on it).
Enjoy it ❤️