Chocolate caramel cookie dough cups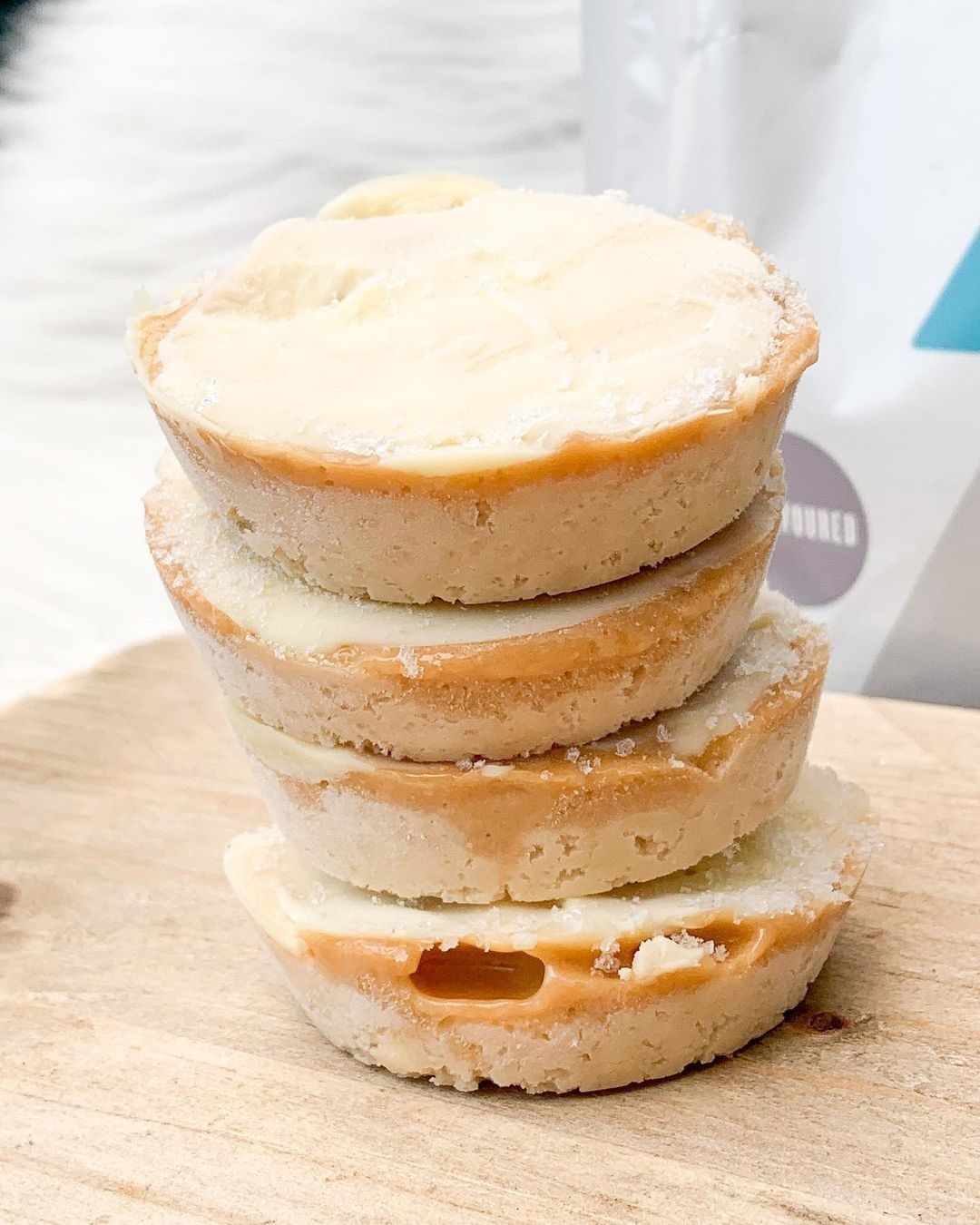 Ingredients for the base:
- 50 g oatmeal
- 50 grams coconut flour
- 50g Vanilla Whey Myprotein
- 15g Greensweet Erythritol
- 30g Greensweet Syrup Gold
- 80 ml almond milk
- pinch of salt
- 0.5 tsp vanilla extract

For the caramel sauce:
- 10g Caramel whey
- 20g Greensweet Syrup Gold
- 10 g melted biscuit
- 1 tbsp almond milk

For the top layer:
- 50g white chocolate

How to make these cups:
Mix your ingredients for the base into a dough. Place the base in a silicone mold and press it down. Place in the refrigerator.
Meanwhile, layer your caramel. Spread this layer evenly over the bottom and place again in the refrigerator.
Melt your chocolate and put it on top. Place in the freezer for 1/2 hour, thaw for a few minutes and enjoy.