Chocolate cookie dough balls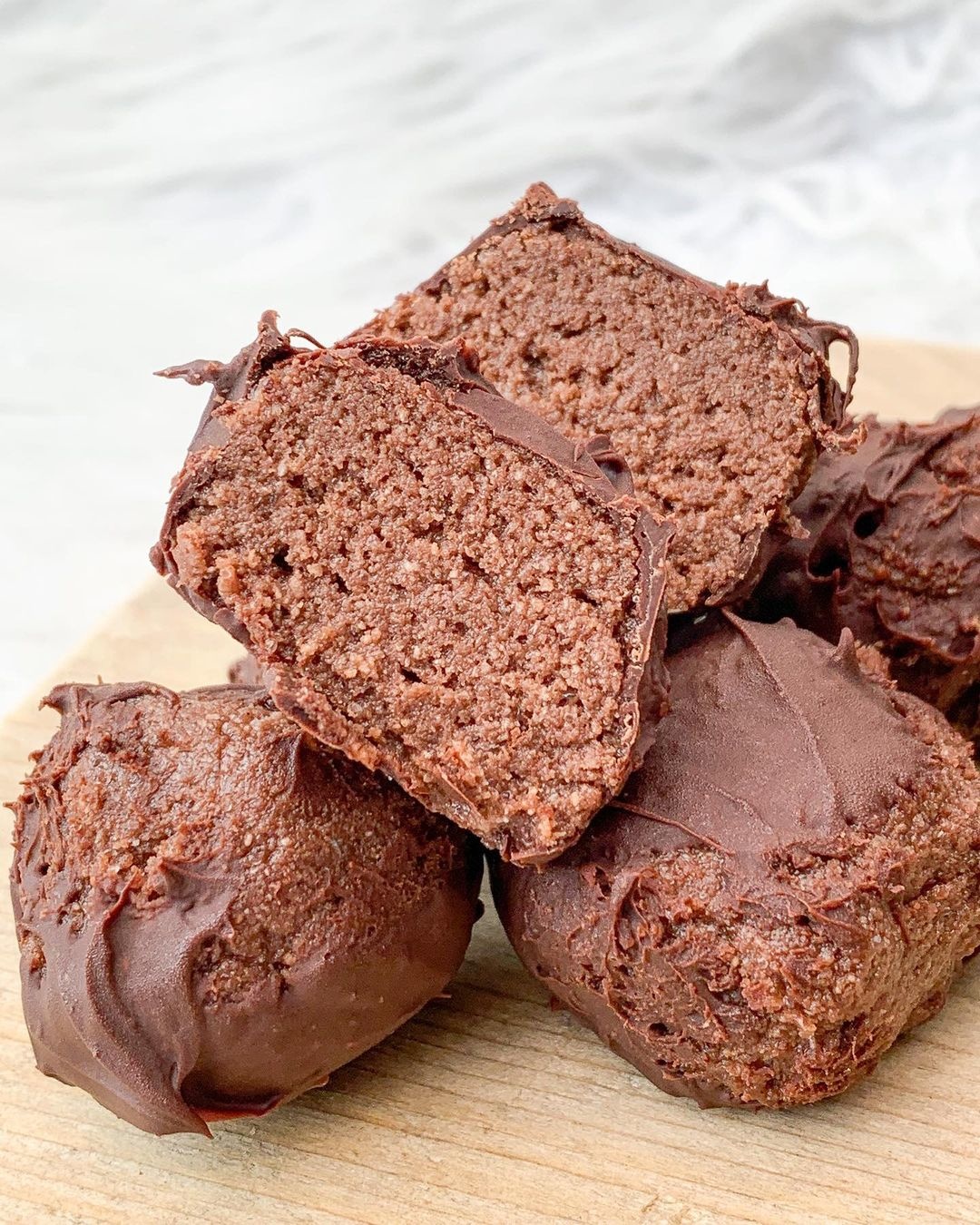 Ingredients:
- 25 g coconut flour
- 25 grams of oatmeal
- 25g chocolate whey protein from myproteinnl
- 5g cocoa powder
- 15g Greensweet erythritol
- 10 ml Greensweet Syrup Vanilla
- 40 ml almond milk *
- 25g milk/dark chocolate
- pinch of salt
This is how you make these balls:
1. Mix the dry ingredients with a pinch of salt.
2. Add the vanilla syrup and milk until it is a thick cookie dough that is not too wet (avoid the dough becoming sticky).
3. Form 5 or 6 balls and put them in the freezer for a few minutes.
4. Melt your chocolate and cover the balls with the chocolate.
5. Store in the fridge/freezer and enjoy!!
*start with less milk as the recipe says, as the amount of liquid may depend on the protein you are using. Be careful when adding milk as it can get very wet very quickly. So the tip here: it's better to add less than too much.