Crumble gingerbread muffins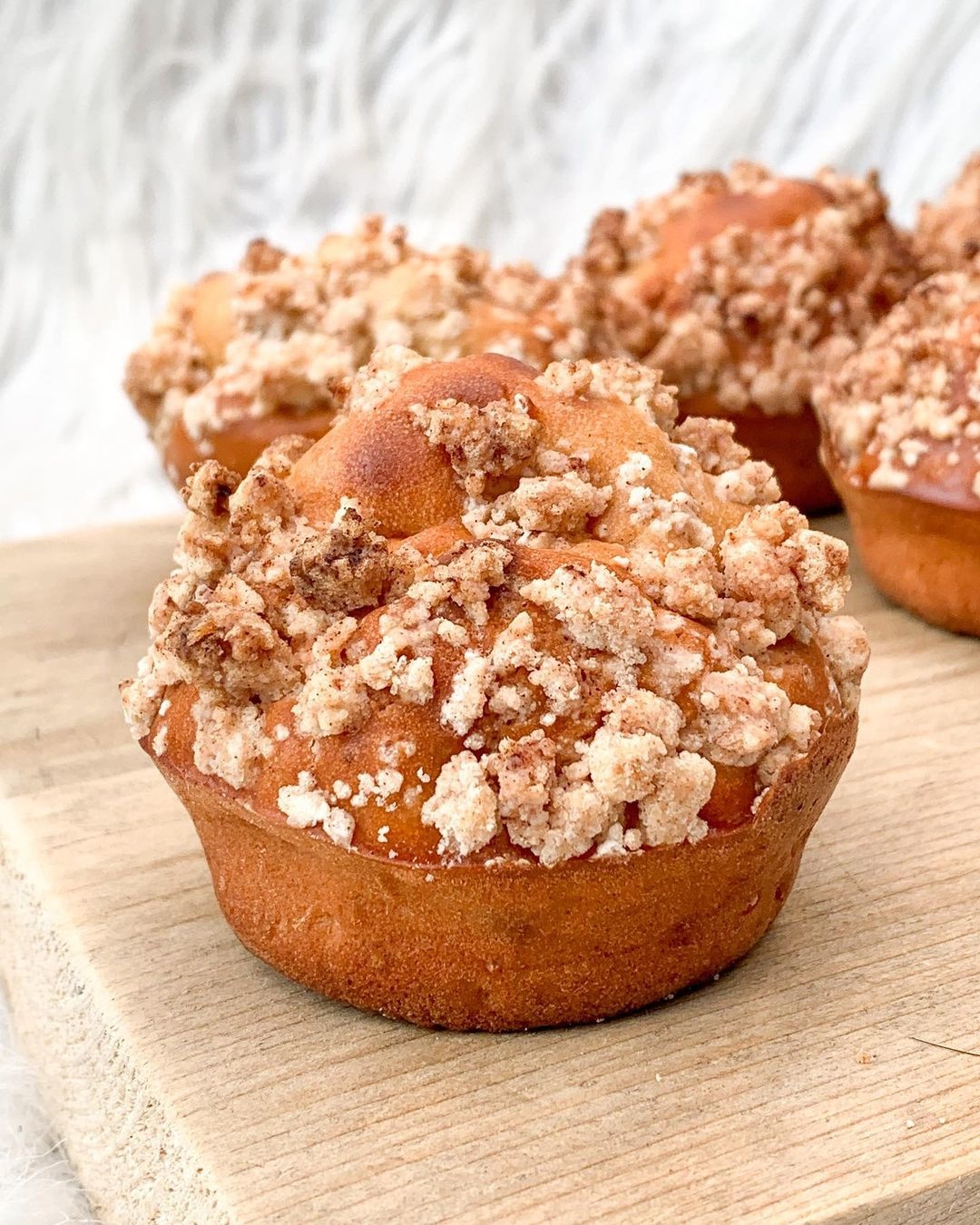 What do you need:
- 100 g flour
- 50 grams of oatmeal
- 50g vanilla whey protein
- 50g unsweetened applesauce
- 50 g low-fat cottage cheese/yogurt
- 170 ml unsweetened almond milk
- an egg
- 2 tsp baking powder
- 1 large tsp gingerbread spices
- 1 large tsp cinnamon
- pinch of salt
- optional but recommended: a biscuit / gingerbread cookie
For the crumble top:
- 40 grams of flour
- 20 g margarine (light butter)
How to make these muffins:
1. Preheat your oven to 190C
2. Mix your dry ingredients well. Add the wet ingredients and stir again until a batter forms.
3. Crumble a gingerbread cookie/lotus cookie and stir through the batter.
4. Pour the batter into the muffins (I made 10 muffins).
5. Make the crumble by mixing the ingredients together (don't melt the butter!) and divide the crumble over each muffin.
6. Bake for about 20-25 minutes (every oven is different) or until a toothpick comes out clean.
7. Enjoy!