Healthy vegan chocolate chip cookies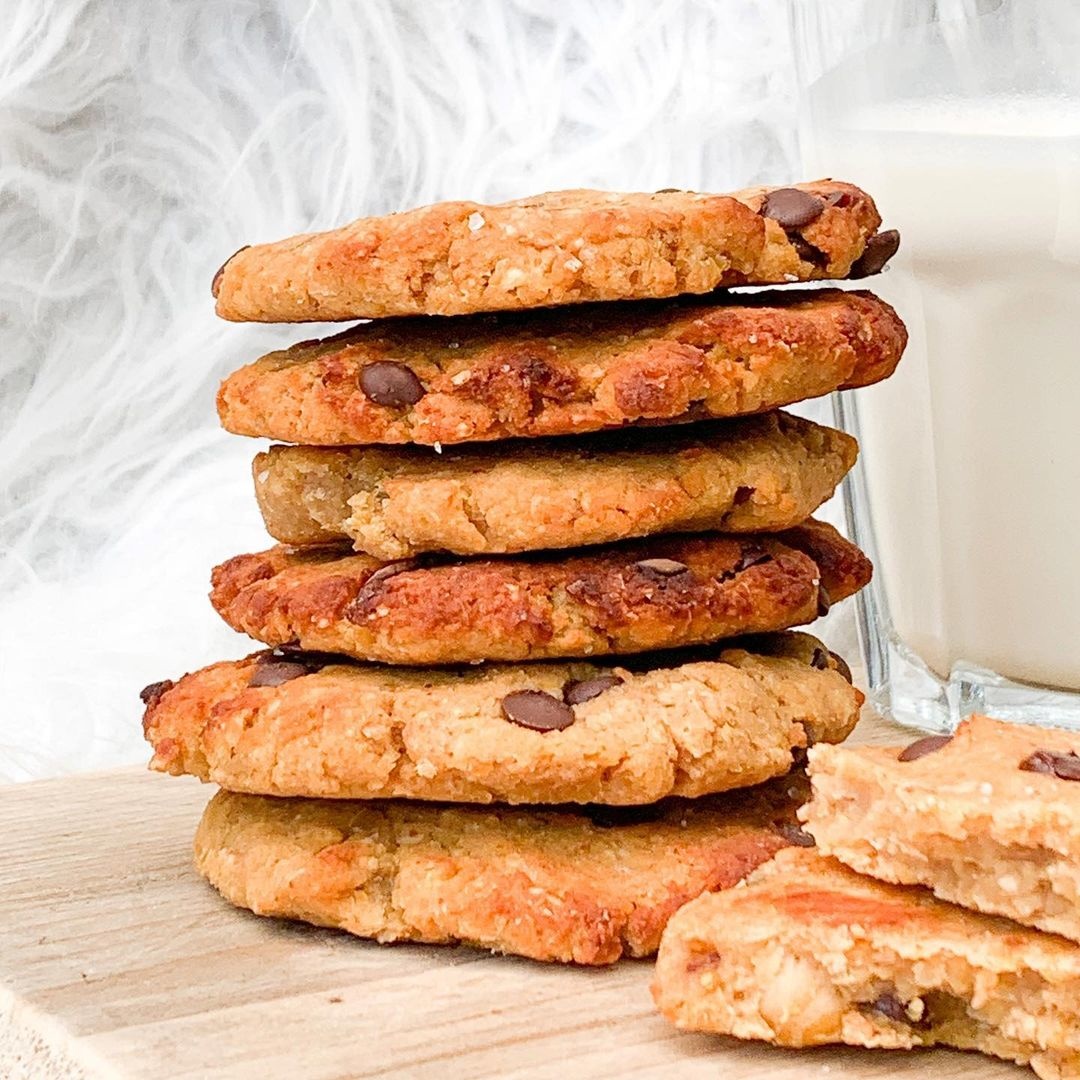 What do you need:
-200 g rinsed chickpeas
-25 g oatmeal
-15 g self-raising flour
-20g soy protein from myvegan (recommend salted caramel or not flavored with a flavor shot) or body&fit
-50 g natural peanut butter
-15g Greensweet Sweet
-20g Greensweet Brown
-25g Greensweet Syrup Caramel
- splash of plant-based milk (recommend almond milk)
- desired amount of chocolate chips (I used 50 g)
-1/2 teaspoon baking powder, but baking soda also works
-pinch of salt
This is how you make the cookies:
Preheat your oven to 180C. Blend all dry ingredients together in a blender/food processor.
Put this in a bowl and add your wet ingredients together.
Knead/mix it together until it forms a dough. If your dough is still too dry, add more vegetable milk, I used about 20 ml.
Add the chocolate chips to the dough. Form a cookie shape and flatten it a bit, because the cookies won't spread much.
Place the cookies on a baking tray lined with baking paper, sprinkle with some sea salt and bake for 10-15 minutes. Let them cool down and enjoy!