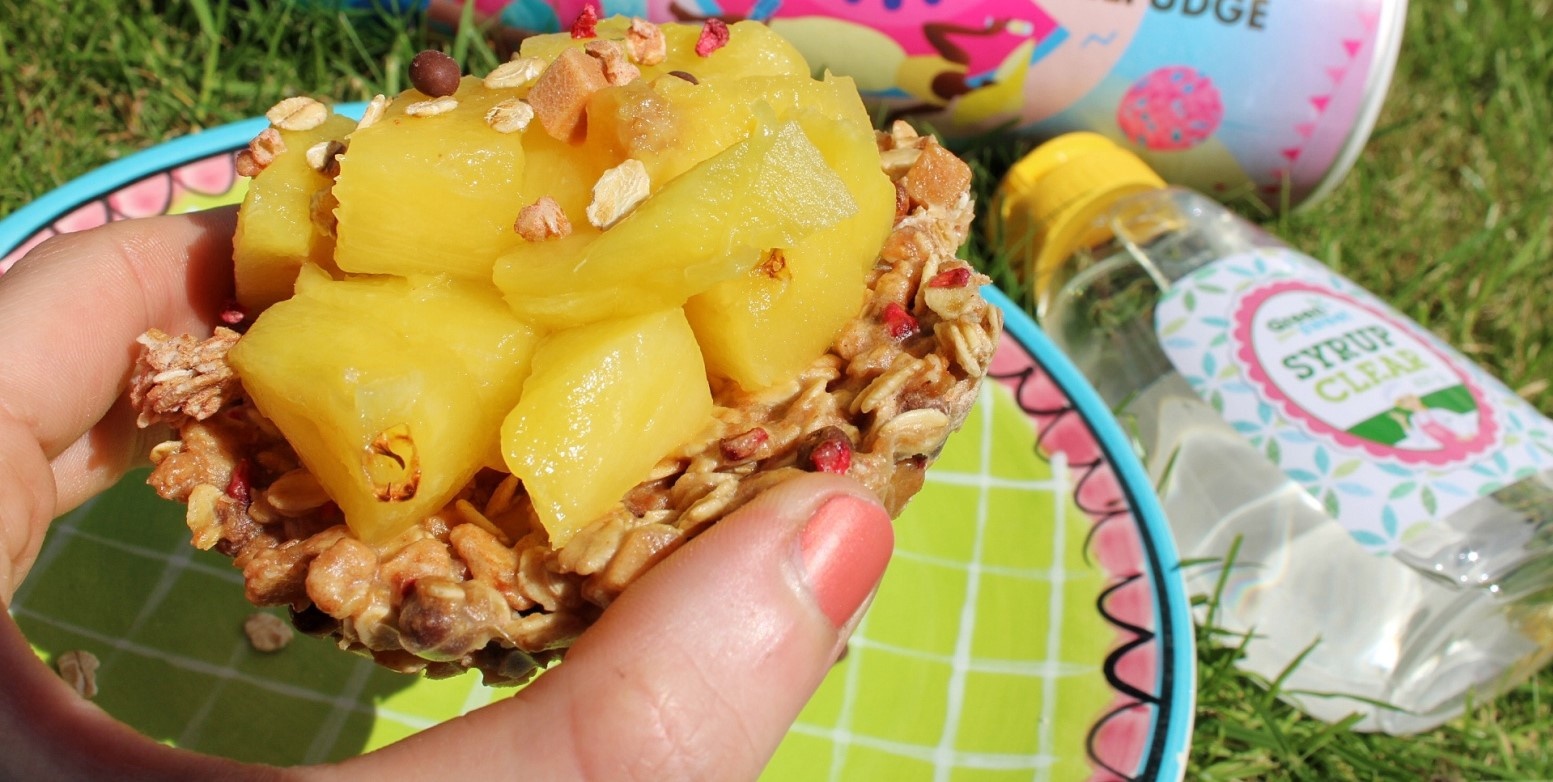 Breakfast with cake, who wouldn't want that
You can make this cake a day in advance and in the morning you can eat it cold or warm. Just pop it in the oven for a few minutes and you have a nice warm breakfast. This cake is also ideal to take with you and eat it at school or work. You can vary the filling with seasonal fruit. This time I went for pineapple, because I wanted a tropical fruit tart." Tiffany wrote on her blog.
-35 grams of muesli
-10 grams of flour (whole wheat, oats, spelt, wheat, buckwheat or almond flour)
-15 to 20 grams of butter
-Fruit of your choice
How to make this delicious cake:
Grease a tartelette tin. Melt the butter in a pan or in the microwave.
Mix the melted butter and some Greensweet Syrup Clear with the muesli.
Press the muesli mixture into the tartelette mold with your fingers and let it harden in the fridge for 15 minutes.
Meanwhile, cut the pineapple and mix it (if you like it sweet) with a little erythritol or syrup clear. Divide this mixture over the muesli bottoms and your breakfast cake is ready. Serve it with a scoop of yogurt/cottage cheese for a fresh touch.