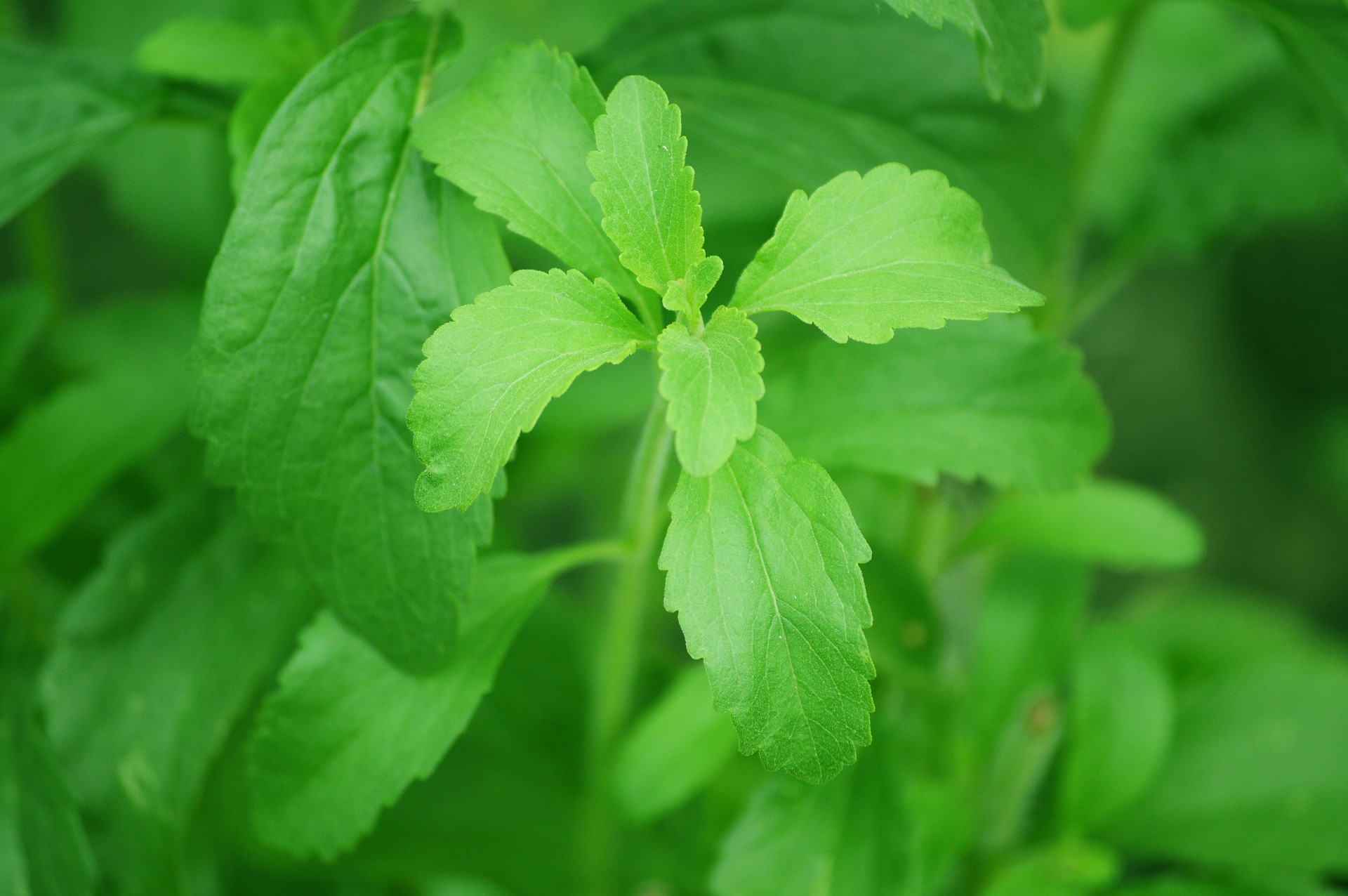 Stevia Rebaudiana Bertoni is an herb originating from the valley of Paraguay. It has been used as a sweetener in parts of South America for 1500 years.
Stevia is the world's only natural sweetener with no calories, no carbohydrates and no glycemic index!
It is the most healthy and natural alternative to sugar and artificial sweeteners such as aspartame and sucralose. Stevia is a plant where a number of very sweet steviol glycosides occur in the leaves, of which stevioside and rebaudioside A are the most important.
The stevia leaf is 15 to 20 times sweeter than sugar and the steviol glycosides extracted from the leaf are about 100 to 480 times sweeter than sugar.

Growing potential in the natural food market
Stevia is the number 1 sweetener in Japan and accounts for more than 50% of the market share with an estimated size of 3 billion yen per year. Today, Stevia is used by billions of people from Paraguay and Brazil to Japan, Korea, China, Taiwan, Australia, New Zealand, Switzerland, France, Malaysia, the US, Canada and of course the Netherlands and Belgium. Stevia is about to fulfill an important potential as a sweetener in the growing natural food market. Stevia leaves are also known for their excellent properties such as skin tightening, in addition to their use as anti-oral bacterial, reduction of hypertension, digestive properties and cardio-strengthening properties.
A number of key figures
• 20,000 HA Stevia fields
• Production of 60,000 tonnes of Stevia leaves (= 6,000 tonnes of pure sweetener)
• The use in Thailand is 91 mg / per day
• About 160 million people use Stevia in all its forms
• No mention of harmful effects