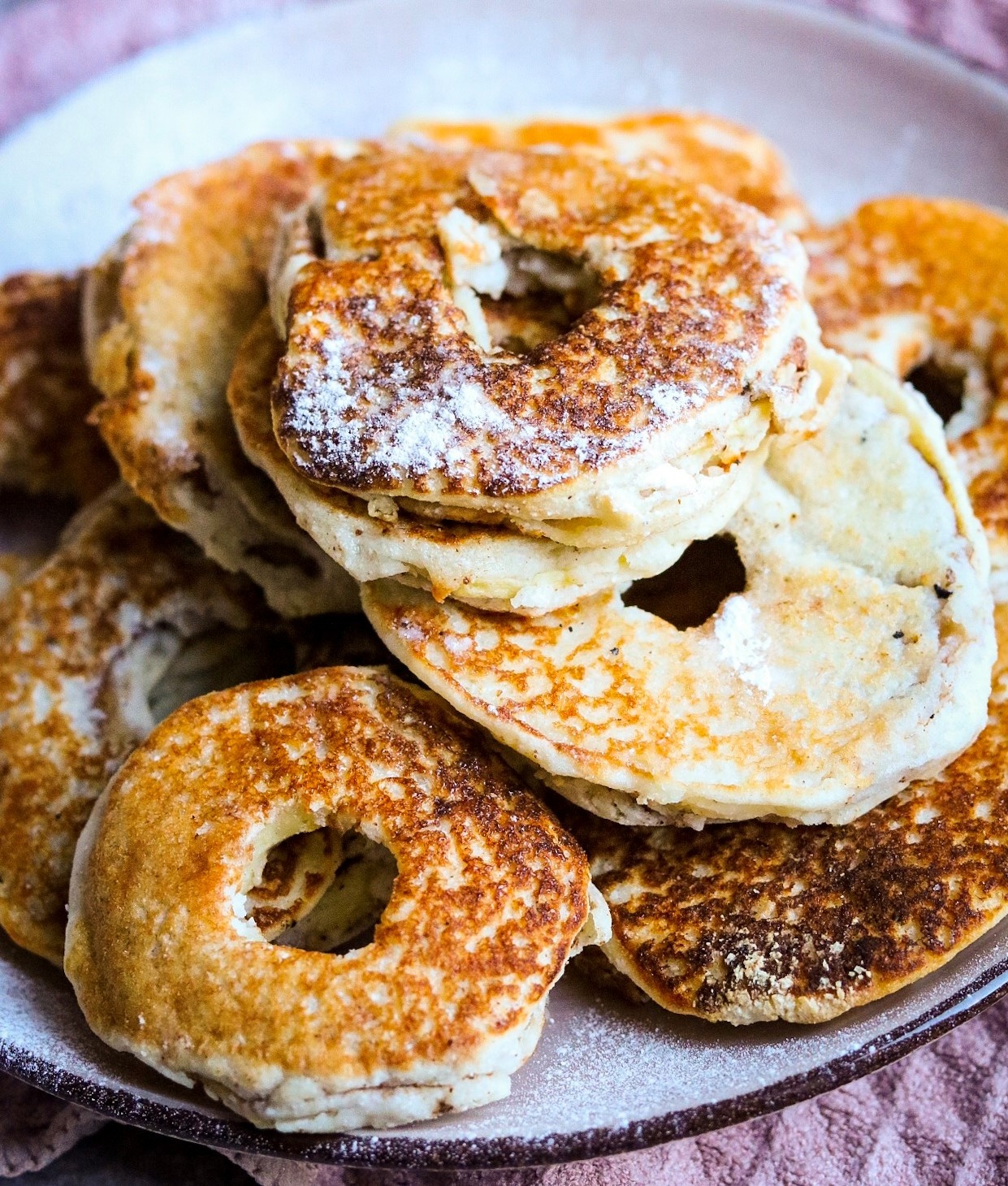 What do you need:
For the batter of 6 pieces
1 Elstar apple
40 g gluten-free oatmeal or rice flour
20 g coconut flour
75 g coconut yogurt or (lv) cottage cheese
50 to 75 ml of sparkling water
1/2 tsp baking powder
1 tbsp Ceylon cinnamon
1 tbsp Green Sweet Erythritol
Pinch of sea salt
Coconut oil for frying
Icing sugar to sprinkle, I used the Icing of Green Sweet
This is how you make these delicious apple fritters:
Peel the apple, pierce the apple with an apple drill and cut the apple into rings of 1/2 cm to 1 cm thick.
Sprinkle the apple rings with Ceylon cinnamon. In the meantime, get started with making the batter.
Stir all dry ingredients together. Add the yogurt / cottage cheese and mix the batter well.
Heat the pan with some coconut oil on the fire, as soon as the pan is hot enough you can dip the apple rings one by one in the batter on both sides. Bake the apple rings on both sides until golden brown. Then place them on the baking paper.
The most delicious are the healthy gluten-free apple fritters when you put them in the oven for 10 minutes at 180 degrees or bake for another 5 minutes in the Airfryer at 160 degrees.
Serve the gluten-free Apple fritters with some (sugar-free) powdered sugar and enjoy!