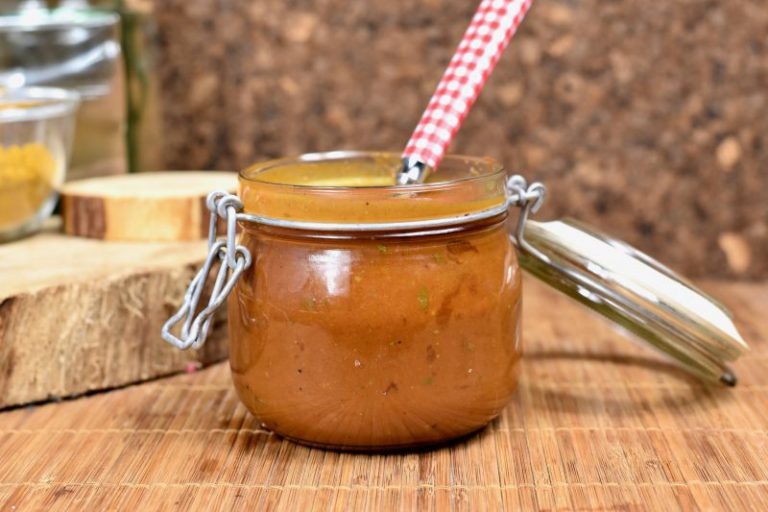 What do you need:
150 grams of organic tomato puree (preferably homemade)
4 tablespoons vinegar
A good pinch of Celtic sea salt
A teaspoon of mustard powder
A pinch of pepper
A tablespoon of paprika powder
A pinch of chili powder
A teaspoon of clove powder
2 heaping tablespoons of ras el Hanout herbs
400ml water
3 tablespoons arrowroot + some water to make a paste
Preparation:
Place all ingredients except the arrowroot in a saucepan and bring to the boil while stirring well. Make a paste of the arrowroot with a little water and add this paste to the mass in one go, keep stirring until the desired thickness is reached. After cooling, store in a sealable jar in the refrigerator.
Source/photo: Monique van der Vloed