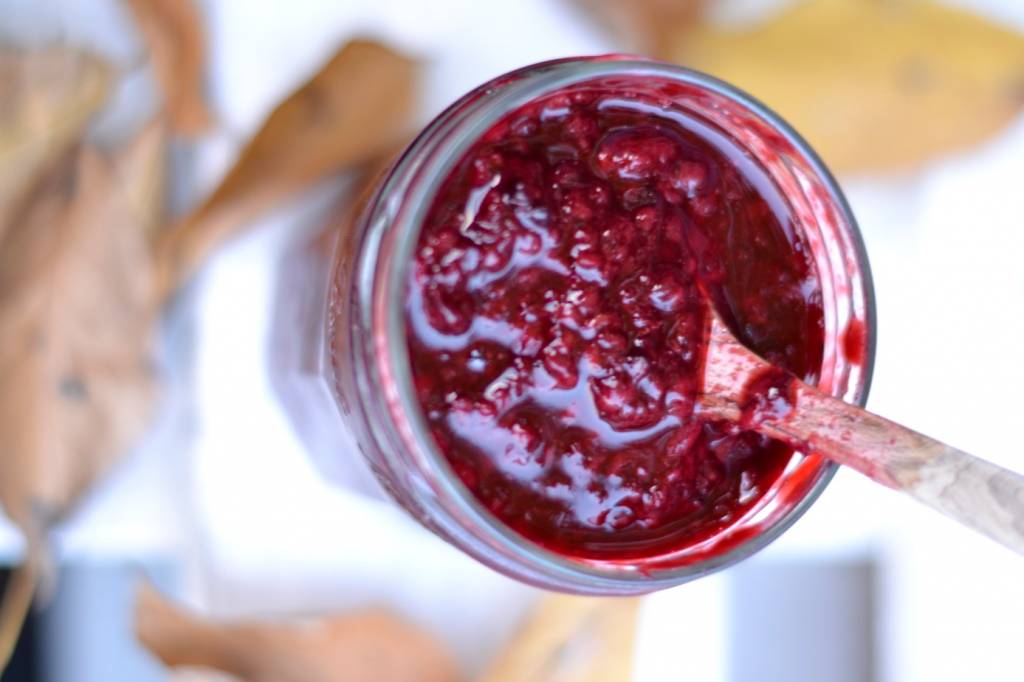 What do you need:
300 grams of fresh or frozen blackberries,
1 tbsp lemon juice
15 grams Greensweet jam jelly crystal.
This is how you make it:
Step 1
Put the blackberries in a saucepan together with the lemon juice. Bring to boil.
Step 2
Keep stirring well and puree the blackberries. Personally, I like a coarse structure.
Step 3
Stir the Greensweet jam jelly crystal through the blackberries and simmer for a moment. Taste whether it is flavored. Otherwise add some greensweet Syrup gold .
Step 4
Transfer the jam into a glass jar and turn the lid on well. Turn upside down in the fridge.
The jam is not as thick as the jam from the store. Personally, I think the structure is good. Tasty for a (sourdough) sandwich, rice cracker, but also delicious on a pancake, banana bread or over your (coconut) yogurt.
Source / photo: Manon from Vegan Flavors