This delicious bread you make in less than an hour, and is very nutritious! For the best result, you can soak the 500 grams of oatmeal requested 24 hours in water, but shorter times: 4-8 hours. Put 500 grams of oatmeal together with 10-12 drops of Greensweet-stevia chocolate soak in water. If there is still too much water on the malt after the week's time, pour it off.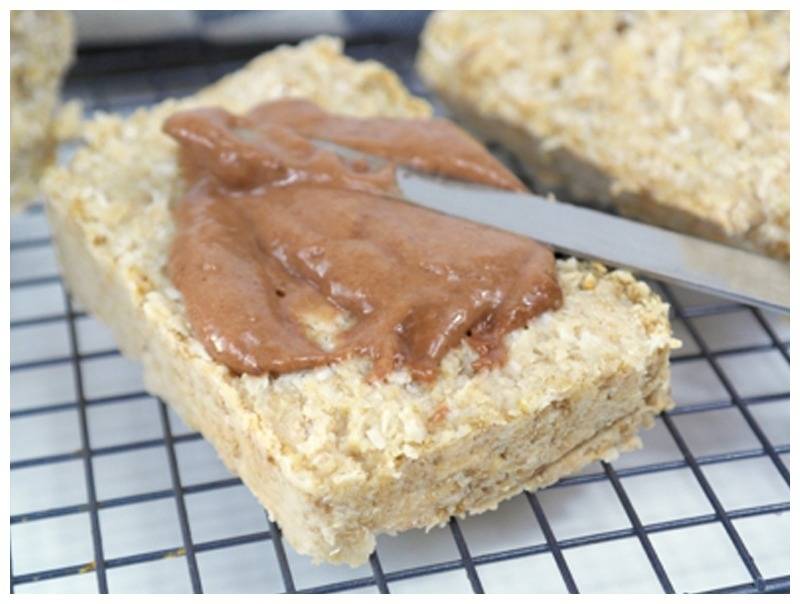 You need this;
500 grams of steeped oatmeal in Greensweet-stevia drops (see explanation above)
a cup of coconut grater
85 grams of coconut flour
one and a half tablespoon tartar baking powder
5-8 drops of Greensweet liquid stevia chocolate

This is how you make it:
Preheat the oven to 180 degrees, grease a medium-sized square baking tin with coconut oil, covered with baking paper. Stir in the coconut grater, flour, stevia and baking powder through the oatmeal. Pour everything into the baking tin and tap the can so that everything is well distributed. Bake the bread in the middle of the oven until about 45 minutes, keep checking thoroughly. Allow to cool.
Source / photo: Monique van der Vloed