Banana chocolate chip oatmeal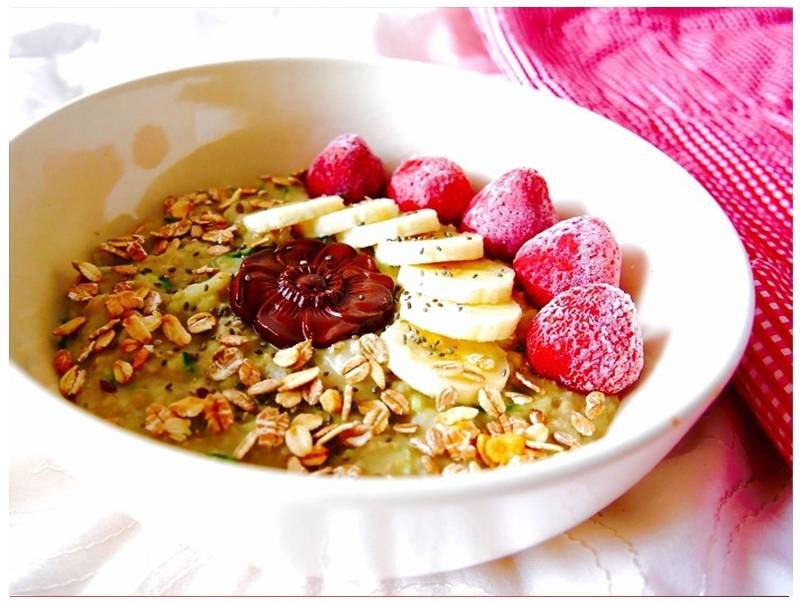 What do you need:
¾ cup of oatmeal
Double amount of vegetable milk (½ cup of oats = 1 cup of milk) banana (fried)
4 cm wide piece of zucchini
1 pinch of cinnamon
4 - 6 drops ofGreensweet liquid stevia chocolate

Topping:
1 Greensweet-stevia chocolate flower pure
¼ banana
few strawberries
chia seed
muesli

This is how you make it:
Pour the oatmeal, banana, grated zucchini, cinnamon and Greensweet liquid stevia drops into a pan. Pour in the milk, you can also do half milk half water or only water if the quantity is twice the amount of oatmeal you use.

Also set it to medium heat and stir until it starts to bubble.

Lower the heat and let it simmer while you stir until it is your desired thickness.

Put the oatmeal in a bowl and top with the rest of the banana in slices and the strawberries.

Sprinkle some chia seeds and muesli on the whole. Enjoy your meal!