Jasmiens Apple pie with stevia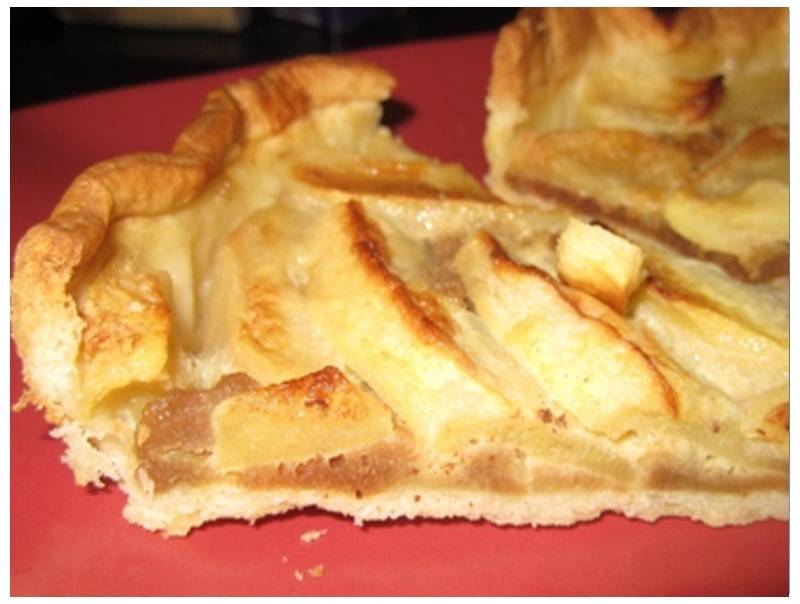 A delicious cake without added sugars

What do you need:
- 1 roll of ready-to-use sand or puff pastry
- About 60 grams (sugar-free) gingerbread cookies
- 3 to 4 apples
- 2 eggs
- 12 drops of Greensweet liquid stevia Caramel
- 70 grams of butter
- teaspoon of cinnamon

This is how you make it:
Arrange the dough in the cake tin and prick some holes in the bottom with a fork
Crumble the speculaas over the bottom
Melt the butter and let cool slightly
Arrange the apple slices on top of the speculaas
Add the Greensweet droplets and the cinnamon to the butter
Finally, add the eggs to the butter mixture and mix well.

Finally, pour the mixture over the cake. Pay attention! There is only just enough batter. Make sure that the mixture is nicely distributed over the cake and that all apple slices have gotten some batter.

Place in the over for about 30 minutes at 170 ° C. How the cake well in the eye. If the apples discolour too much or too quickly, you should put the oven at 160-150 ° C and leave the cake in the oven for 5 minutes.