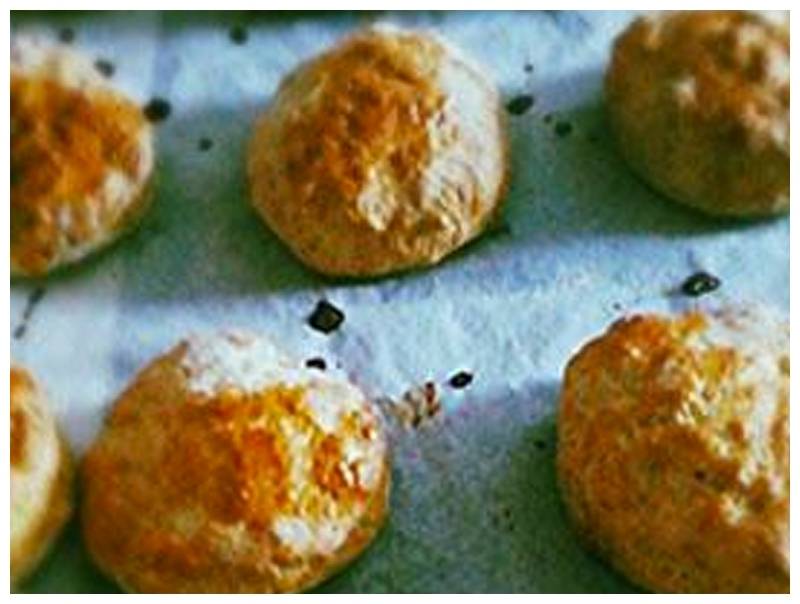 What do you need:
250 g self-rising flour
2 1/2 tsp baking powder (bag of 16 g, pack of 5 bags)
1/2 tsp salt
10 drops of Greensweet liquid stevia to your own taste
50 g butter or margarine
1 egg
75 ml of milk

This is how you make it:
Preheat the oven to 225 ° C.
Cover a baking sheet with baking paper.
Sift the flour, baking powder and salt over a bowl.
Add the Greensweet liquid stevia.
Cut the butter with 2 blades through the flour.
Beat the egg with the milk.
Save 1/2 tbsp of the egg-milk mixture and pour the rest into the flour mixture.
Knead into a coherent ball.
Roll out the dough to a 1.5 cm thick piece.
Cut 8 rounds out of the dough with the cutter.
Place them on the baking sheet and brush with the egg-milk mixture.
Bake the scones in the middle of the oven for about 10 minutes until light brown.
Allow the scones from the oven to cool on a rack for 10 minutes.