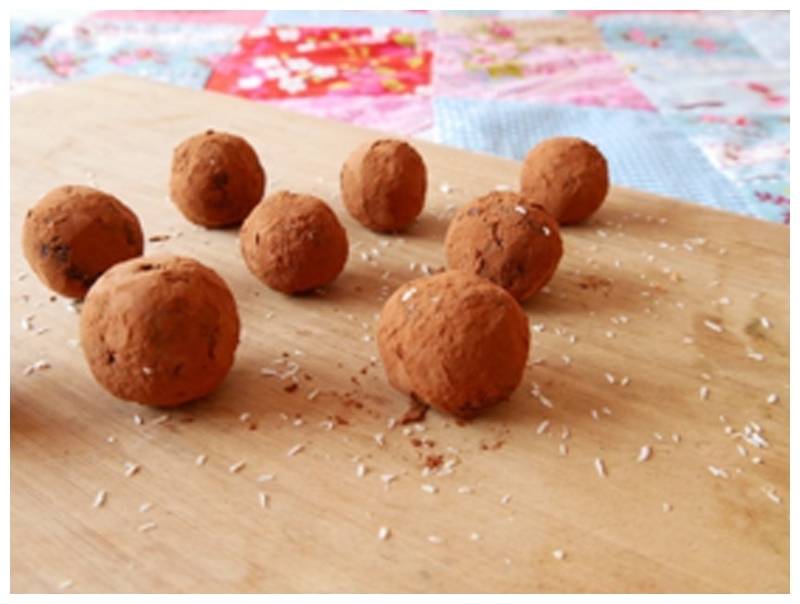 Women and chocolate always go well together! But these delicious chocolate truffles are also healthy! What else do you want? Also super fun to give as a present to your best friend and super easy to make, let's go!
What do you need:
1 cup / 250 ml soft dates (16 small in total)
1 cup / 250 ml oatmeal
2 tbsp cocoa
1 pinch of cinnamon
4 drops of Greensweet liquid stevia chocolate
A few tablespoons of cocoa

This is how you make it:

Add all ingredients to a food processor and grind everything until a ball forms.

The ball can be put in the fridge for 30 minutes so that it is easier to work with, but this is not necessary.

Always take a piece of dough and roll a ball. Then roll it through the cocoa.

Repeat until the dough is empty and allow the balls to harden for an hour or 2 in the freezer or in the refrigerator.

Enjoy!