A delicious iced coffee from VeganFlavours in which she has used greensweet liquid stevia.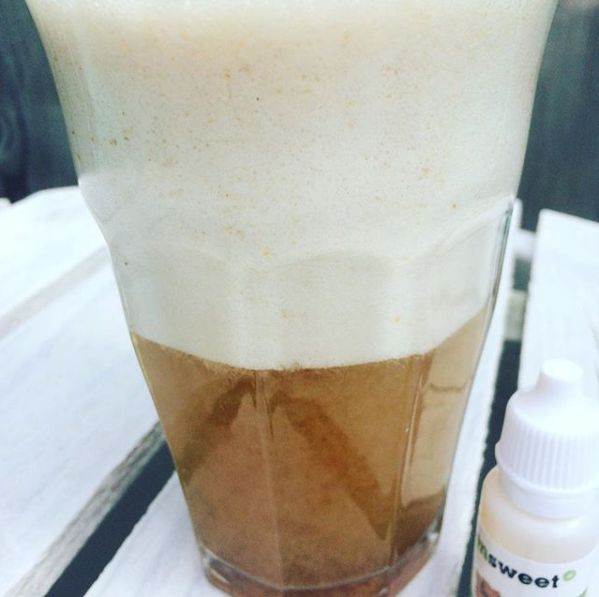 What do you need?
300 ml of coconut water
3 dates
3 drops Greensweet liquid stevia Caramel
6 ice cubes

How are you?

Put all the ingredients in a blender and mix well together
Shower in a large glass and enjoy!
Source / photos: Vegan flavors