Chocolate chip cookie dough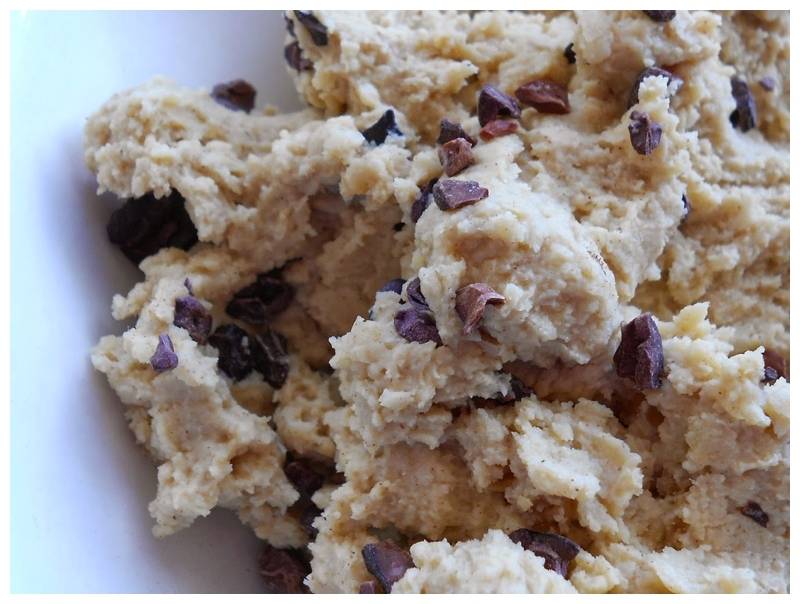 What do you need for 1 large bowl:
200 grams of chickpeas
40 ml unsweetened soy milk (or almond milk)
1 tablespoon of organic peanut butter with pieces
1 tablespoon of cacao ribs
Greensweet liquid Stevia vanilla drops to taste
cinnamon and / or speculaas spices to taste
This is how you make it:
Drain the chickpeas and rinse thoroughly with water.

Put the chickpeas, soy milk, peanut butter, stevia and cinnamon in a food processor and mix until it has been given the correct structure.

Spoon the cocoa beans through, grab a delicious big spoon and act like an American!