Raspberry mascarpone ice cream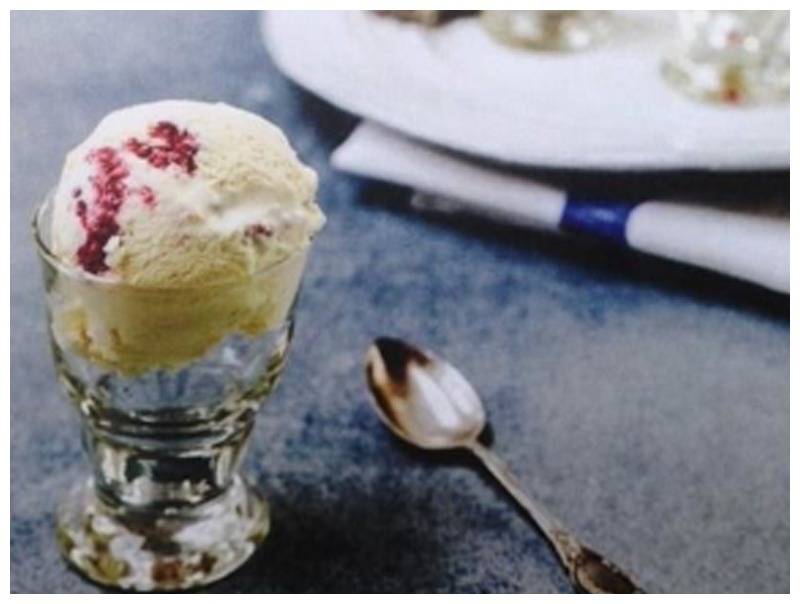 What do you need: for 8 people:
1 large egg, plus 4 large egg yolks
2½ tbsp Greensweet liquid stevia raspberry
100 grams of (lactose-free) mascarpone
1 tsp vanilla aroma or take marrow from a vanilla pod
400 ml (lactose-free) whipped cream
80 grams of raspberries, halved (take fruit that you can tolerate).
This is how you make it:
Break the egg in a large fireproof bowl. Add the egg yolks and Greensweet liquid stevia and beat for 30 seconds with an electric hand mixer. Place the bowl on a pan with soft boiling water (the bowl must not touch the water) and beat the mixture light yellow and airy. This makes the eggs yarn and creates a custard.

Place the bowl with custard in another bowl with a layer of cold water to cool the trap. Continue to beat for 2 minutes and then take the bowl out of the water.

In another bowl, beat the mascarpone with the vanilla until smooth. Add the whipped cream and keep beating until soft peaks form.

With a metal spoon, spoon the custard lightly through the mascarpone and then add the raspberries.

Pour the mixture into a freezer. Close the container with a lid and put it in the freezer for 4 hours. Take the ice cream out of the freezer 10 minutes before serving so that it can soften slightly. Finally, scoop balls into beautiful glass sections.