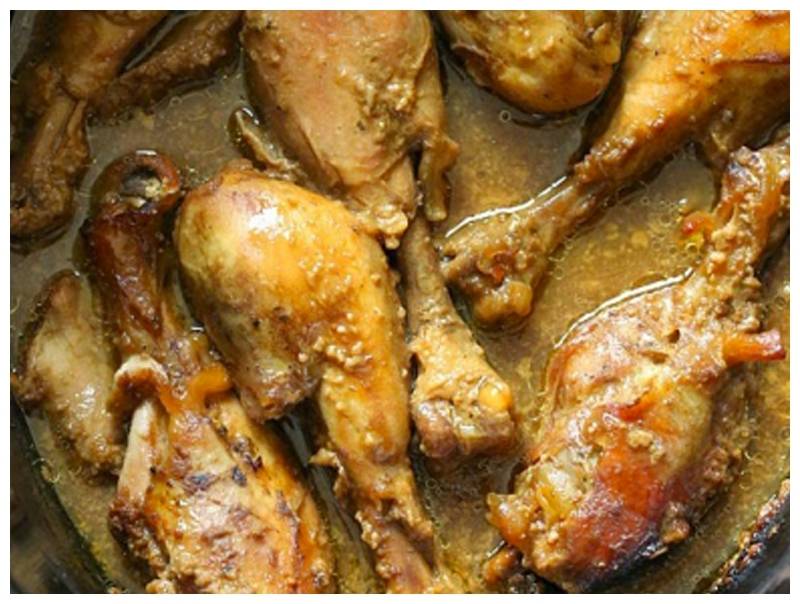 What do you need:
8 skinless drumsticks
8-10 drops of Greensweet liquid stevia, cinnamon, vanilla or natural
2 teaspoons of balsamic vinegar
2 tablespoons mustard
1 clove of garlic
1 red pepper
Pepper and salt

This is how you make it:
Season the drumsticks with garlic, pepper and salt and put the drumsticks in a crock pot

Chop the pepper small. To reduce the spiciness of the pepper, the seeds can be removed in advance.

Mix the Greensweet liquid stevia, balsamic vinegar, the mustard and the chopped red pepper in a bowl.

Pour the mixture over the drumsticks.

Let the drumsticks cook slowly in the crockpot for 4 hours.

To increase the taste of the drumsticks you have to turn the drumsticks and pour the spices over it.

If you do not have a crockpot you can also use a frying pan. Make sure that the chicken does not burn. This can possibly be prevented by using a small amount of butter in the pan.