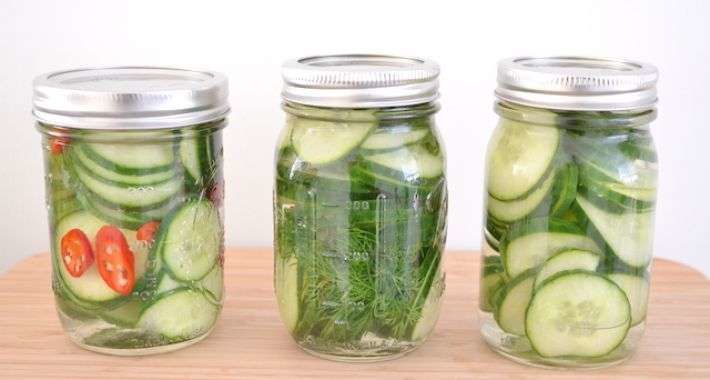 What do you need for 3 pots:
2 - 3 cucumbers
750 ml of vinegar
250 ml of water
10 drops of greensweet liquid stevia
0.5 red pepper
Few twigs of dill
This is how you make it:
Boil the vinegar with the water and the sugar.
Wash the cucumbers and cut them into thin slices. Divide them over 3 clean sterilized jars.
The 10 drops of greensweet liquid stevia can also be replaced by 2 tbsp Greensweet Sweet or 2 tbsp Greensweet Erythritol