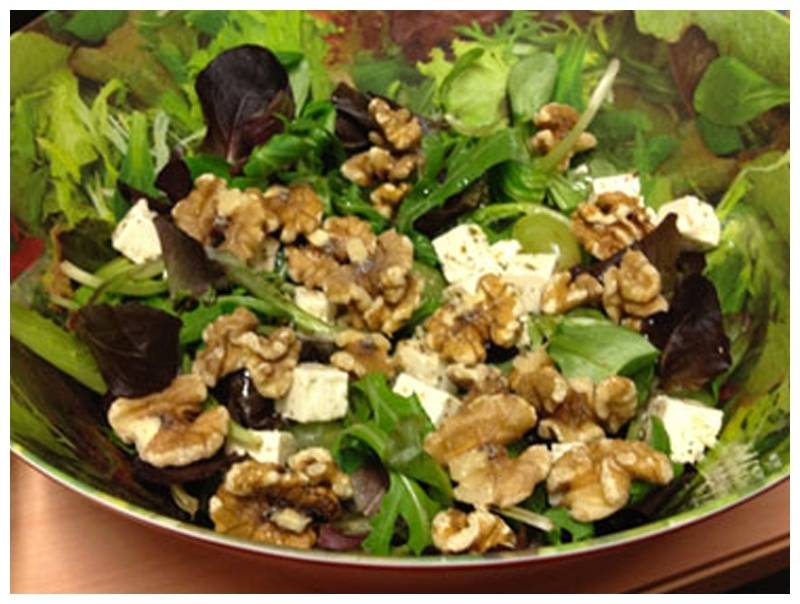 What do you need:
100 grams of mixed lettuce
125 grams of cherry tomatoes
50 grams of walnuts
90 ml white vinegar
120 ml of olive oil
5-7 drops of Greensweet liquid stevia raspberry
This is how you make it:
Cut the cherry tomatoes in half and chop the walnuts into pieces.
Do this with the lettuce. Mix all other ingredients into a dressing for over the salad.