Smoothie bowl with blackberries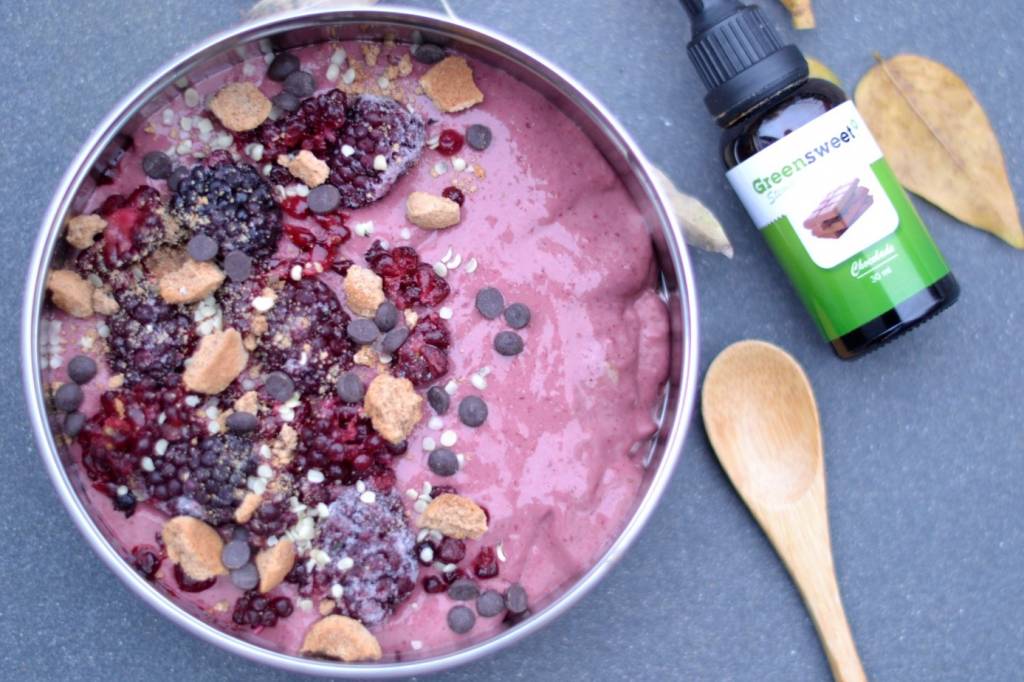 What do you need: for 1 portion
¼ avocado,
100 grams of frozen blackberries,
1 tbsp raw cocoa,
1 tbsp maca,
150 ml coconut milk (canned is nice and creamy),
greensweet liquid stevia drops of chocolate (to taste, I use about 6-8 drops) possibly some water or more coconut milk if it is too thick.
Top:
25 grams of (frozen) blackberries,
5 gingerbread cookies, hemp seed
dark chocolate litter
This is how you make it:
Step 1
Put all ingredients (except the topping) in the blender. When you have a smoothie, it's done.
Step 2
Pour the smoothie into a bowl and finish with a tasty topping.
Source / photo: Manon from Vegan Flavors