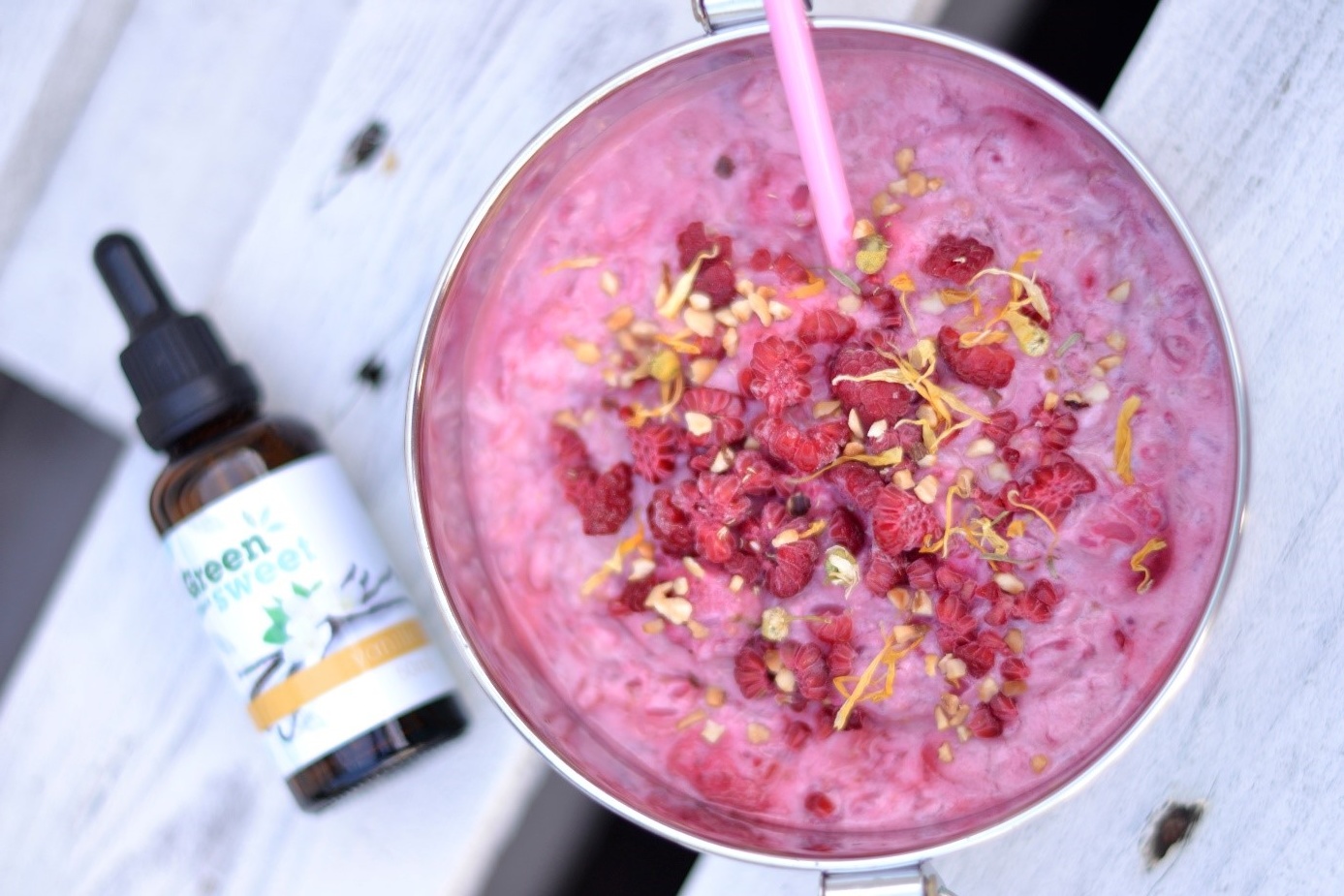 What do you need:
50 grams of brown rice (or risotto rice),
250 ml almond milk,
½ lime raps,
½ lime juice,
1 teaspoon arrowroot,
125 grams of raspberries and
Add to your taste Greensweet liquid stevia vanilla.
This is how you make this rice pudding:
Put the rice in a saucepan with the almond milk, lime juice and grater. Turn on the heat and bring to the boil.
When your porridge is cooked, it is thicker. If not, add 1 teaspoon of arrowroot and stir well.
Add the frozen raspberries and stir carefully. Save a number for decoration.
Season further with a few drops of Greensweet liquid stevia vanilla.
Finish with some raspberries, nuts, coconut grater or some edible flowers.
Do you have leftover rice? So don't throw it away. Can you also use. Then grab 100 grams of cooked rice and follow the recipe, then you will need the arrowroot powder or pack less vegetable milk. Cooking is then required for less time.
Source / photo: Manon from Vegan Flavors