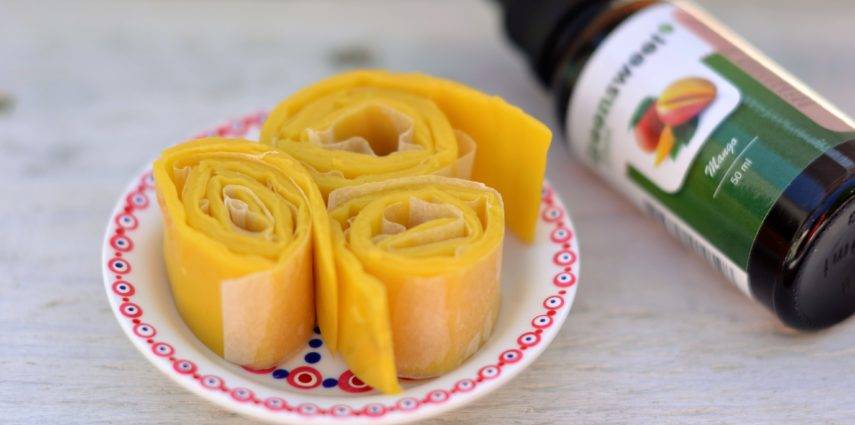 What do you need:
1 ripe mango (200 grams without seeds and peel),
50 ml of coconut yogurt,
2 tbsp lemon juice,
6-8 drops greensweet mango (to taste)
a bag of agaranta (6 grams).
This is how you make it:
Step 1
Line a baking tray with baking paper.
You can of course also use a mold where you can make small candies.
Step 2
Add all ingredients in the blender with the exception of the agaranta. Mix into an even smoothie.
Step 3
Pour 100 ml smoothie into a saucepan and add the agaranta. Stir well. Now add the remaining smoothie.
Step 4
Put the saucepan on the fire and bring to the boil. Continue to stir well for 1-2 minutes. It is important that no lumps are present.
Step 5
Remove the pan from the heat and taste for a while. Otherwise, add some greensweet mango.
Step 6
Pour the mixture over the baking sheet and spread to a thin slice. About 0.5 cm. Leave to set in the refrigerator.
Step 7
When it is stiff, after about 1 hour you can cut out bars. You can leave the baking paper. I keep the sweets in the fridge.