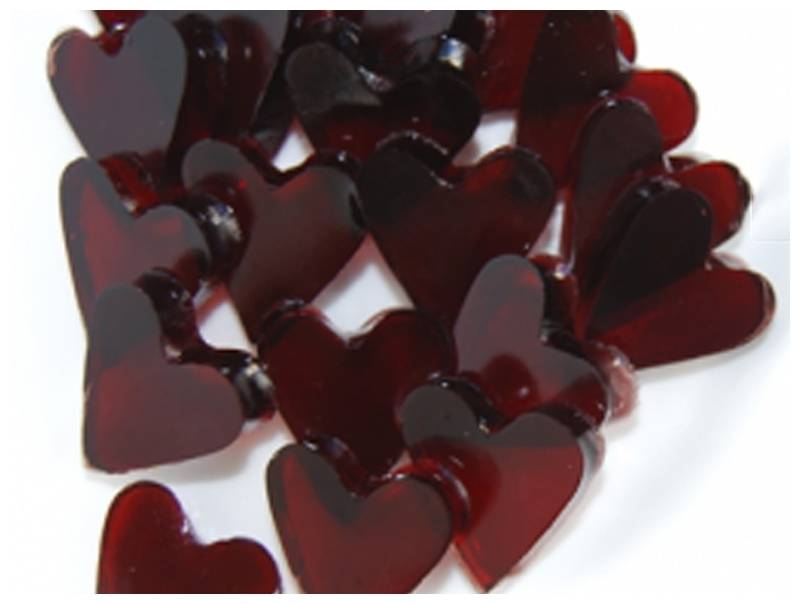 What do you need:
250 ml of red wine
6 sheets of gelatin
6-8 drops greensweet liquid grape or natural

How are you:

Heat the wine in a pan. Use a thermometer and do not allow the wine to exceed 33 ° C. This way the alcohol stays in the wine.

Add the gelatine leaves to the wine one at a time and stir well.

When the gelatin is dissolved, add the greensweet drops to the wine one by one.

Fill with the wine solution to distribute the solution over a baking sheet

Put the gummies in the fridge for 2-3 hours.