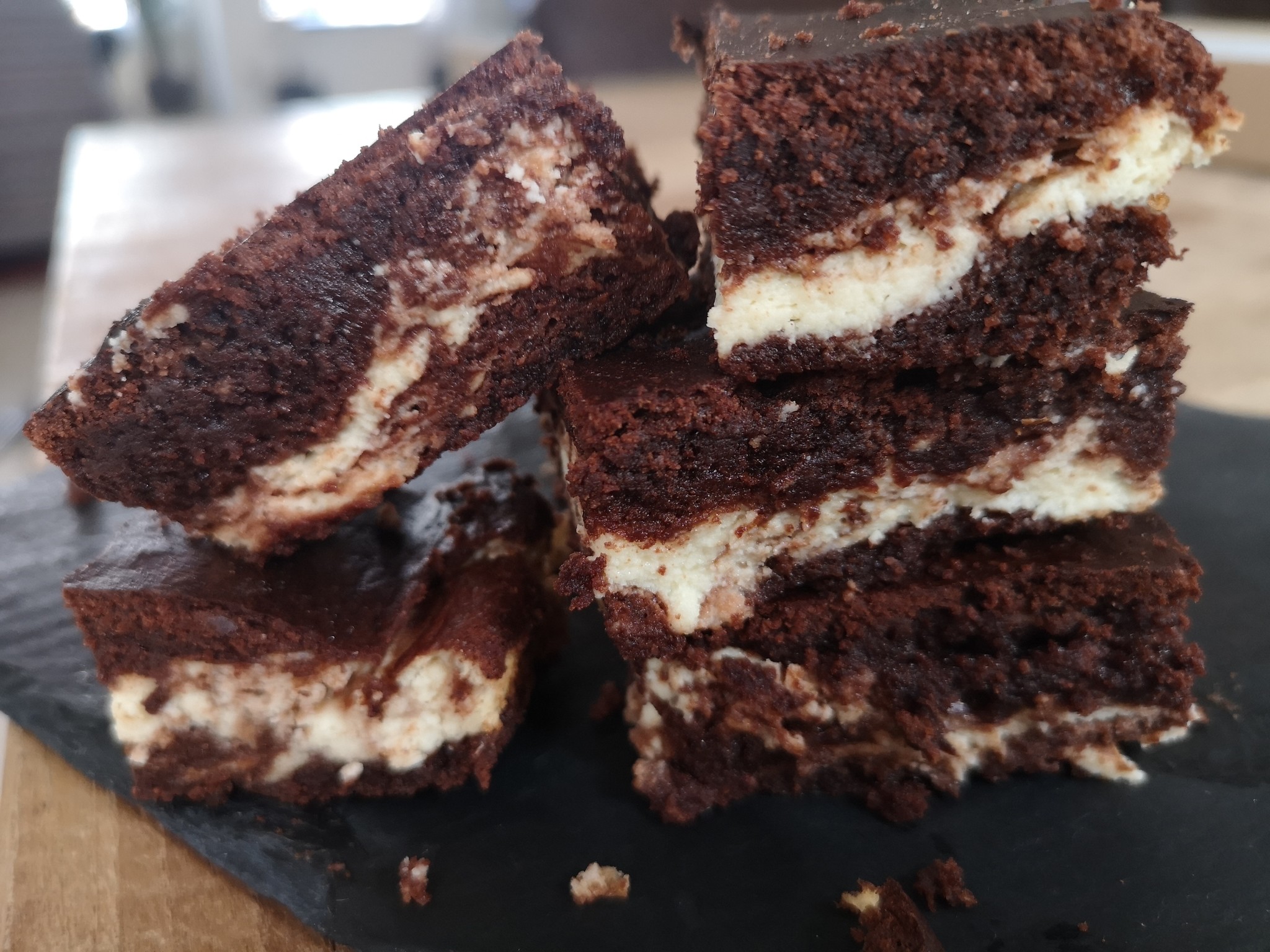 What do you need:
Cheese cake filling:
200 grams of cream cheese
1 egg
For the brownie:
85 grams of dark chocolate
5 tablespoons of butter
3 large eggs
25 grams of cocoa powder
80 grams of almond flour
How to make these delicious brownies:
Preheat oven to 180 degrees and line a brownie tin / baking dish with baking paper.
First make the cheesecake filling by beating smooth cream cheese, egg and the greensweet sweet vanilla.
Put aside. Melt the chocolate and butter in the microwave at 30-second intervals, stirring regularly until smooth. Or melt this au bain-marie.
Let it cool while you prepare the brownie.
Beat the remaining eggs and the greensweet sweet chocolate until the mixture is frothy.
Sift through the cocoa powder and almond flour and continue to beat until a thin batter forms. Pour in melted chocolate and beat with the hand mixer for another 10 seconds. The batter thickens into a mousse.
Pour brown of the batter into the brownie mold, then the cheese cake filling over it and top with the remaining brownie batter. Smooth with a spatula.
Bake for 25-30 minutes or until the center is largely set. The inside must still be smooth. Let it cool before cutting!
Are you going to make this delicious triffle?
I am curious about your creation.
I love seeing your creations!