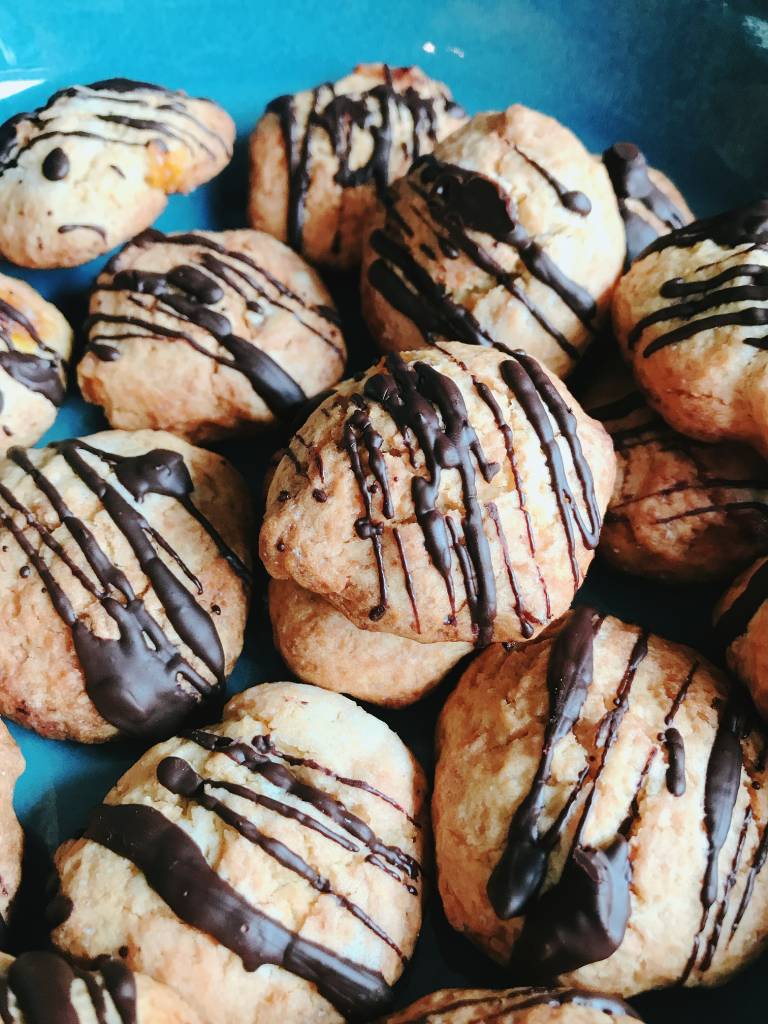 What do you need:
125 grams of butter  
50 grams Greensweet Sweet chocolate
1 egg  
200 grams of spelled flour  
Pinch of salt, pinch of baking powder  
3 dried apricots  
3 cubes of Greensweet dark chocolate
This is how you make them:
All ingredients at room temperature.  
Cut the dried apricots into small pieces.  
Beat the butter with the Greensweet Sweet chocolate and the Greensweet Sweet creamy.  
Then add the egg and beat it well.  
Add the sifted spelled flour with the pinch of salt and baking powder.  
Mix this all well together until you have a firm dough.  
Put the dough in the refrigerator for an hour.  
Preheat the oven to 180 degrees and make small balls or make nice shapes from the dough. Put the cookies in the oven for about 15-20 minutes, keep a close eye on them as they go fairly quickly.  
Melt 3 cubes of dark chocolate from Greensweet-stevia and spread over the cooled cookies.  
Source / photo: Maaike Smink (sweetbenefits.nl)