Crunchy cinnamon bites (vegan, no oven)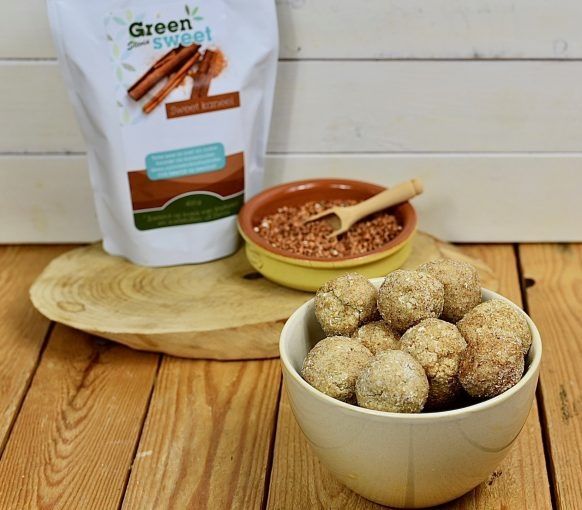 What do you need:
400 grams of oatmeal
2 large tablespoons of Greensweet Sweet Cinnamon
1 full coffee cup kasha
How do you make them:
Grind 400 grams of oatmeal in the blender into flour. Add two large tablespoons of greensweet-stevia cinnamon, and a full coffee cup of kasha and stir. Add some warm water and keep kneading until a dry ball is formed. Turn balls into it.
Put some of the Greensweet Sweet Cinnamon in a bowl and add some ceylon cinnamon powder, stir together. Take the balls through the sugar and put them in a bowl. THAT; S ALL FOLKS!
Keep them in the dish in a cool place.