Sweet buns with pecan nuts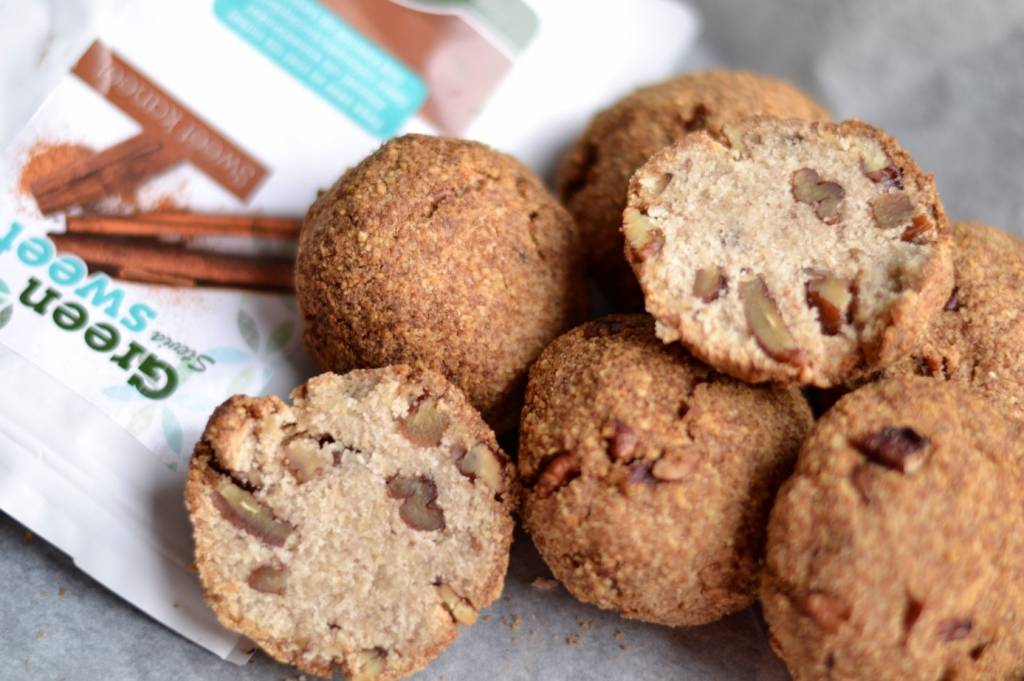 What do you need: 6 rolls
125 grams of almond flour,
30 grams of coconut flour,
35 grams of psyllium fibers,
sniff Himalayan salt,
2 tsp tartar baking powder,
2 teaspoon apple vinegar,
10 ml of coconut oil,
120 ml of hot water,
30 grams of Greensweet Sweet cinnamon
50 grams of pecan nuts.
This is how you make them:
Step 1
Preheat the oven to 180 degrees and cover a baking tray with parchment paper.
Step 2
Put all dry ingredients in a bowl and mix thoroughly.
Step 3
In another bowl you do all the wet ingredients together and you mix this well together.
Step 4
Now add the wet mixture with the flour and knead into a ball. Wrap these in cling film and leave in the refrigerator for 20 minutes.
Step 5
Remove the dough ball from the oven and make 6 balls. Place this on the covered baking sheet and press slightly.
Step 6
S chuif the baking sheet in the oven and after about 40-45 minutes your sweet rolls with pecan nuts ready.
You can of course use other notes.
It is a fairly steady sandwich.
Nice to eat, but also delicious with a nut spread!
You can freeze the sandwiches