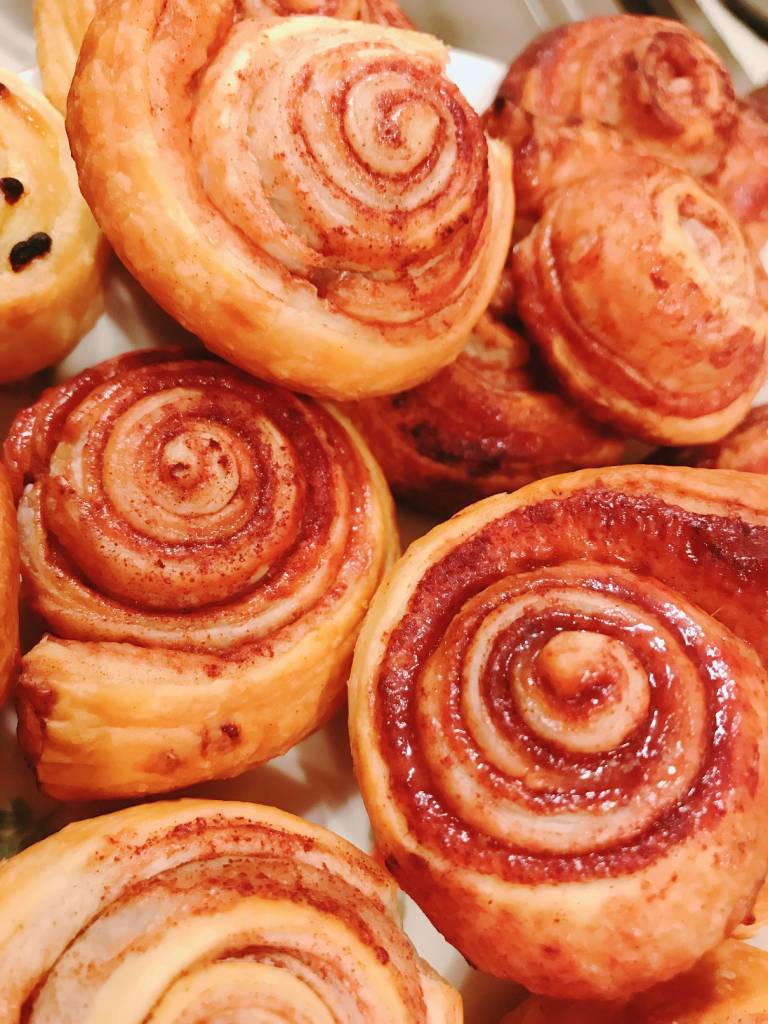 What do you need: for 15 pieces
Croissant dough
Dessert spoon butter
Dessert spoon cinnamon
This is how you make it:
Preheat the oven to 220 degrees.
Let the croissant dough come to room temperature for a while.
Melt the butter and let it cool down a bit.
Mix the SWEET Vanilla with the cinnamon.
Roll out the croissant dough on a clean and dry work surface,
Brush the croissant dough with the butter. (or water).
Cut into pieces and place on the baking sheet.
Divide the SWEET Vanilla cinnamon mixture over it and press it a little.
Roll the dough loosely and put it in the oven for about 15 minutes.
Source / photo: Maaike Smink (Sweetbenefits.nl)