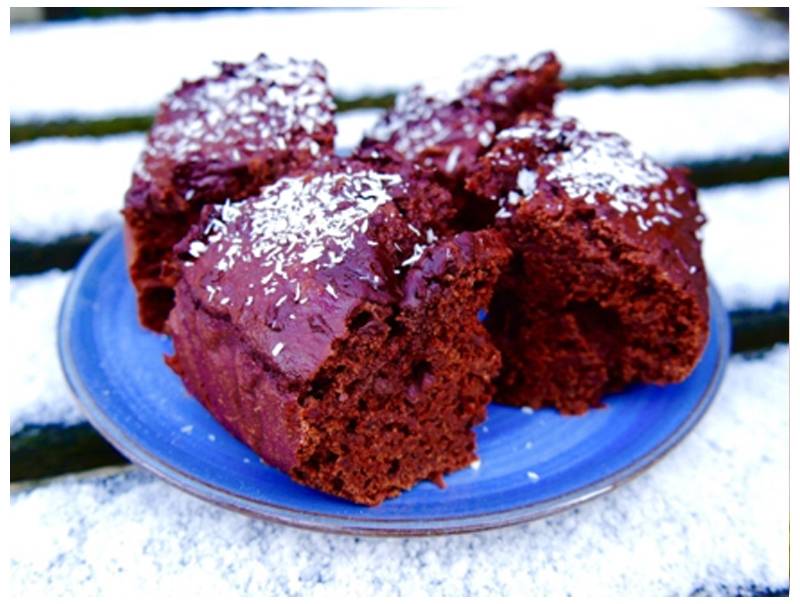 What do you need:

250 gr wholemeal flour (wheat or spelled)
1 tbsp tartar baking powder
¼ cup of cocoa powder
½ tl of salt
1 tsp Greensweet Sweet
½ cup of soft dates
1.5 cup chocolate oat milk (or other vegetable milk)

Topping:
3 cubes of Greensweet-stevia chocolate pure into pieces

Preparation:
Preheat the oven to 190 degrees Celsius.
Mix flour, baking powder, cocoa, salt and Greensweet Sweet in a bowl and set aside.
Puree the oatmeal with the soft dates and mix this completely with the dry ingredients until smooth.
Fill a brownie or other baking tin with parchment paper and pour the batter into the mold.
Sprinkle the pieces of chocolate over the whole.
Bake the cake in the preheated oven for 30-40 minutes.
The cake is ready when a skewer comes out clean.