Gluten-free and low-carb spice cake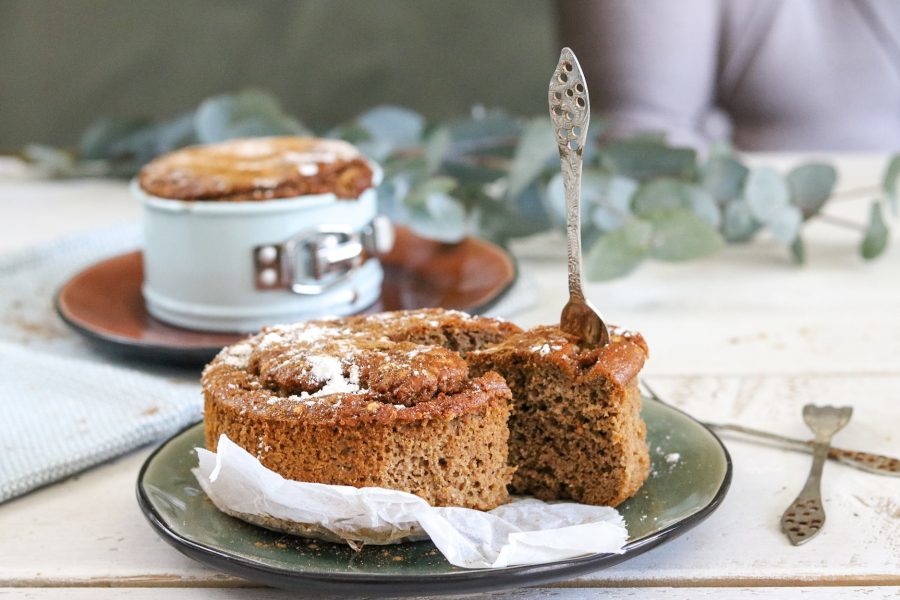 What do you need:
Springform 12 cm
Mixing bowl
For the batter of 1 breakfast cake for 1 or 2 people
50 g almond flour
1 tsp Speculaas spices - Green Gypsy Spices
1 tsp Ceylon cinnamon
1/2 tsp baking powder
A dash of vegetable milk
1 egg*
* Read here how you can replace the egg to veganise the cake!
This is how you make this delicious spice cake:
Preheat the oven to 170 degrees. Cover the bottom of the springform tin with baking paper and grease the edges.
Put all the ingredients in a mixing bowl and mix well. Is the dough too dry? Then add some vegetable milk. Taste the taste of the dough. Add some extra spices or sweetener if necessary. It is your cake so your taste.
Put the dough in the spring form and possibly push in a pitted date for a caramel effect, recommended!
Slide the spring form into the oven for a tanning session of about 25 minutes. Let the spice cake breakfast cake cool outside the oven.
Serve the gluten-free spice cake breakfast cake with a smile and enjoy!