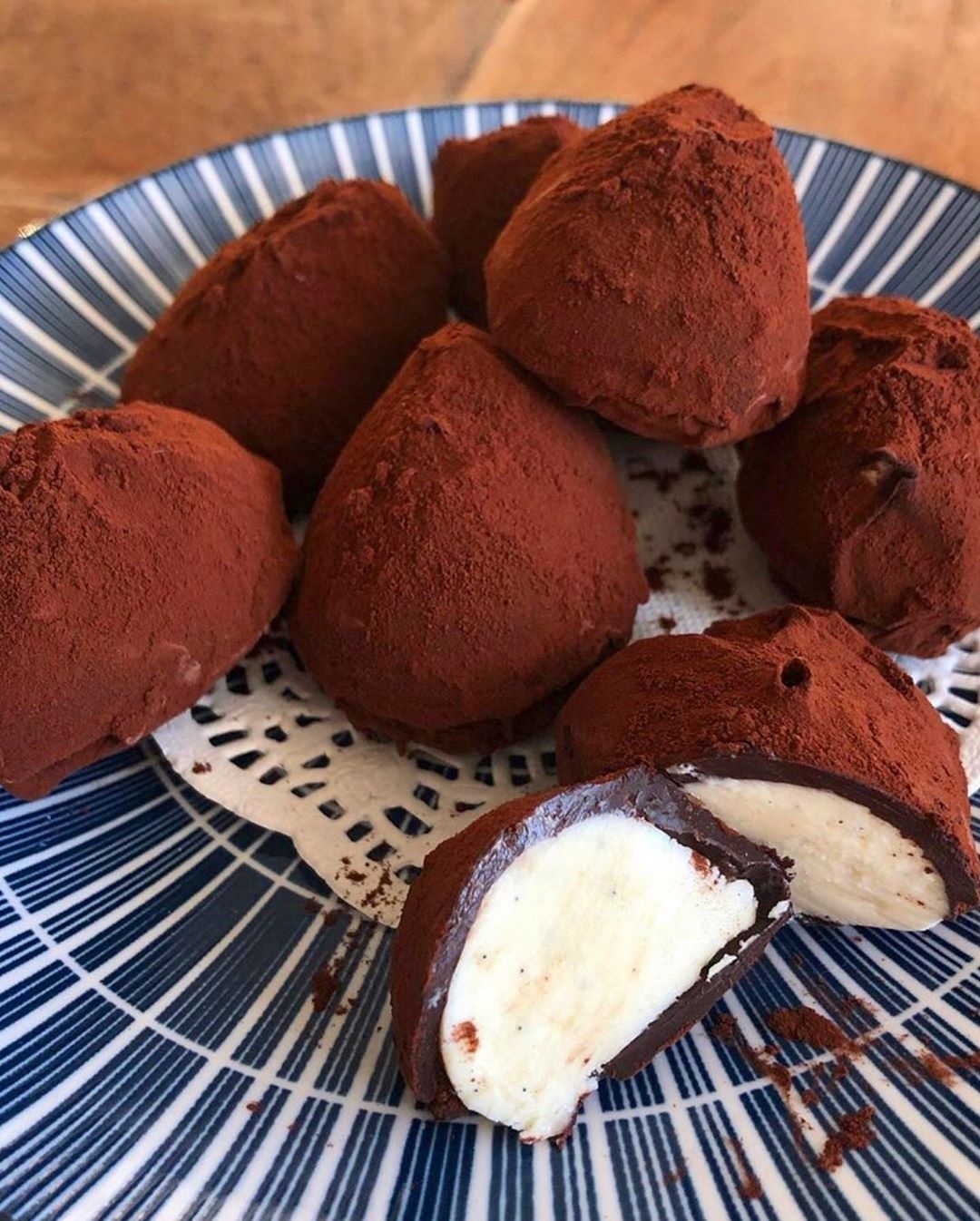 What do you need:
250 grams of whipped cream with a pinch of salt
1 vanilla pod
125 gram butter at room temperature
250 grams of dark chocolate of> 72%
Cocoa powder
Optional: 50 cc liqueur to taste
This is how you make these delicious truffles:
Bring the whipped cream with the salt and the cut vanilla pod to a boil and let it steep for 20 minutes. Make sure it doesn't boil and no stirring is necessary. Then remove the whipped cream from the heat and add the Sweet. Stir the Sweet until completely dissolved and let the mixture cool to room temperature.
Beat the butter with the mixer until smooth. Add the whipped cream mixture while mixing. Stir in the liqueur.
If the mixture curdles and it is too cold, heat it slightly in a bain-marie. If the mixture is too soft, let it cool in a bowl of ice water and whisk it.
Fill a decorating bag with the mixture and use a smooth nozzle to pipe mounds on grease-free or baking paper and insert a cocktail stick. Place it in the freezer for 45 minutes. Then always take 10 whipped cream fillings from the freezer and mix them 1 by 1 through the warm chocolate. Swirl the truffles in the cocoa powder and let them cool down.
Keep the truffles in the fridge or freeze them for a long time.
KHA whipped cream truffles with only 2 KH per truffle, enjoy!