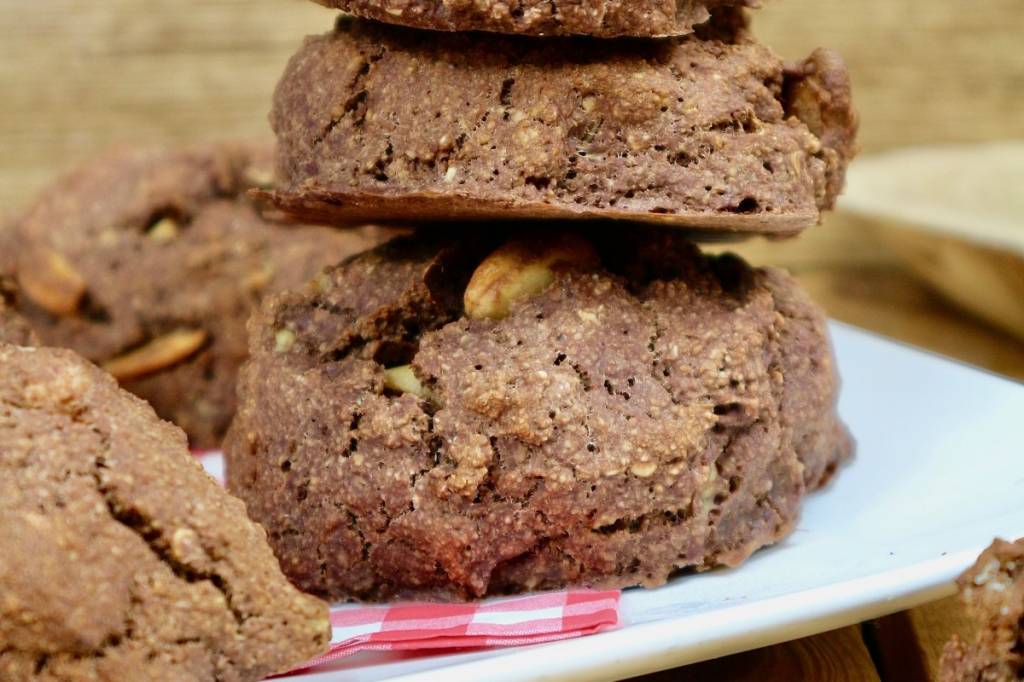 You need this: 
2 bananas, pureed
20 grams of raw cocoa powder
10 grams of baking soda or baking powder
a coffee cup of unsalted, unroasted (preferably organic) peanuts
350 grams oatmeal flour (grinding oatmeal in the blender into flour)
hot water
This is how you make it:
Preheat the oven to 180 degrees, cover a baking tray with baking paper. Mix all the ingredients in a bowl well and add some warm water until a firm, smooth mass is created. Put the mountains on the baking sheet and bake the cakes in the middle of the oven until about 25-35 minutes. Keep checking carefully. Allow to cool.
You can keep the cookies for days in a well-sealed box. Eat a cake as soon as there is more need for energy.
Source / photo: Monique van der Vloed