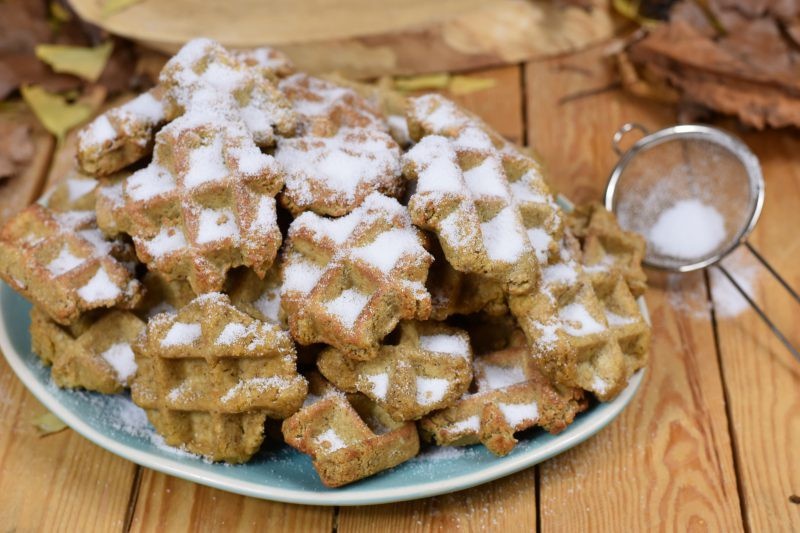 What do you need:
350 grams of oatmeal flour (ground oatmeal in the blender into flour
125 grams of sunflower seeds, ground into flour in the blender
10 grams of tartar baking powder
a pureed banana
1 tablespoon vanilla bourbon
3 large tablespoons of pure coconut oil, melted
warm water
This is how you make these mini waffles:
Heat the waffle iron. Put all the ingredients in a bowl, and always add small amounts of warm water until you get a nice, homogeneous mass, which you can knead into a smooth dough ball. Turn small balls out of the dough and make mini wafers in the waffle maker.
Preheat the oven to 180 * C, cover a baking sheet with baking paper. Divide the wafers over the plate and bake them crispy and golden brown in the middle of the oven for about 15-20 minutes.
Delicious withGreensweet-stevia ICING icing sugar!