Walnut Warrior of Breakfast.with.Chantal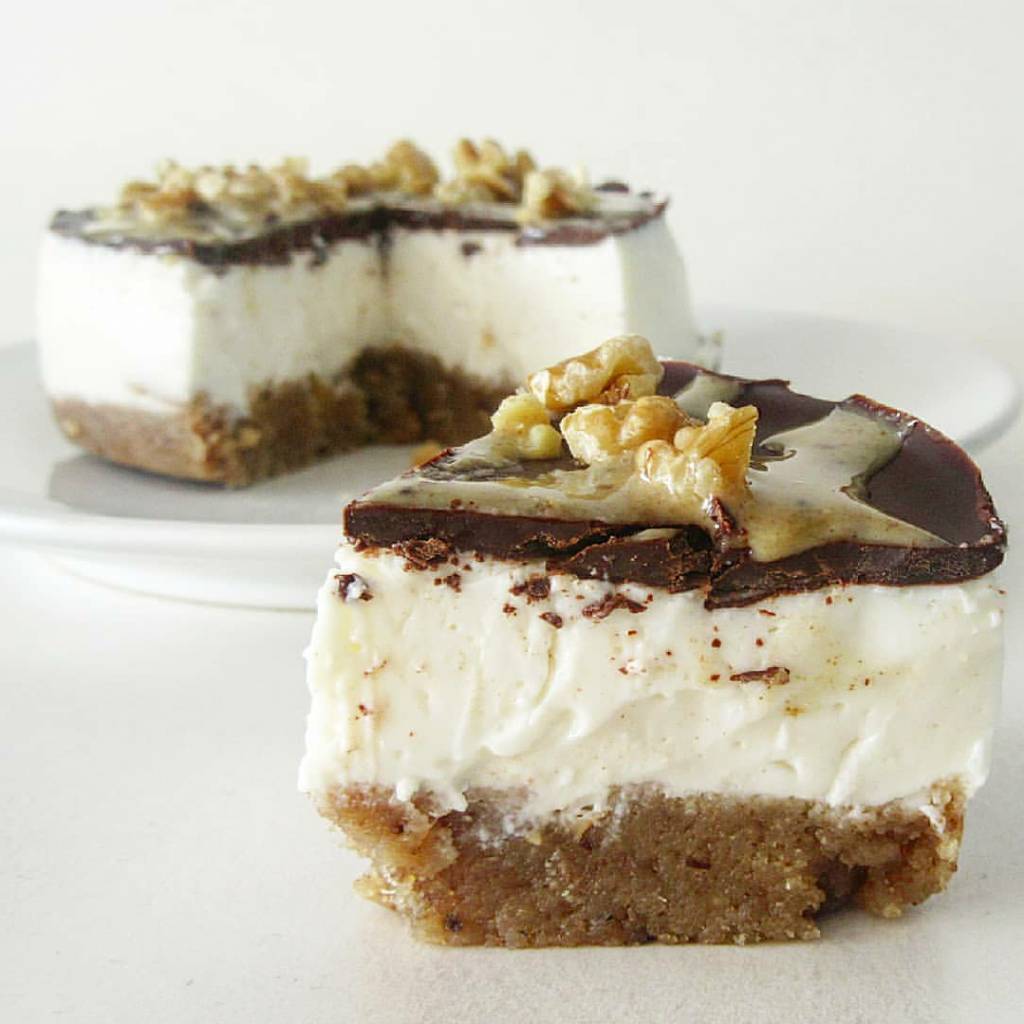 What do you need:
Springform 12 cm

Bottom:
▪ 4 dates
▪ 50 gr almond flour
▪ 1 tablespoon peanut butter (walnut warrior from thenutters.nl)
▪ chopped walnuts into pieces

For the curd layer:
▪ 300 gr low-fat quark
▪ vanilla flavor
▪ Greensweet extra sweet (to taste)
▪ 2.5 sheets of gelatin

On top:

▪ hand full of dark chocolate
▪ chopped walnuts into pieces
▪ tablespoon of peanut butter (Walnut Warrior)
This is how you make it:

Let the dates soak for a few hours in boiling water. And then grind in the food processor.
Mix all ingredients for the soil until a dough ball is created.
Press firmly into the spring form.
Baking for 5 min at 180 degrees.
Cool well before you start the next step.
Let gelatine soak for half an hour in cold water.
Add vanilla flavor and greensweet extra sweet to the curd cheese
Heat a few tablespoons of this mixture in a saucepan and dissolve the gelatin
Pour in the spring form and allow to set in the refrigerator for a few hours

Melt chocolate in a pan or in the microwave
Divide the cake and put it in the fridge for at least 6 hours
Finally, divide Walnut Warrior and pieces of walnut over the tartlet
Enjoy it !
Source / photo: breakfast.met.chantal (via Instagram)
Own website: ontbijttaart.wordpress.com