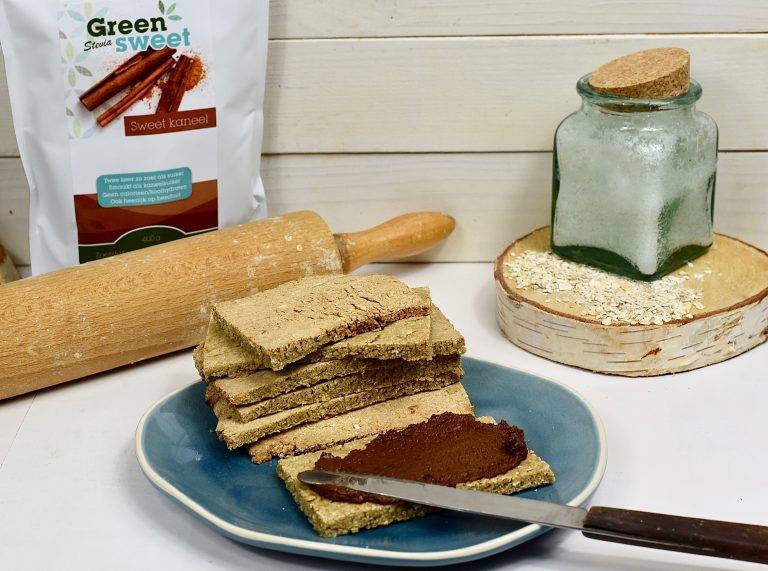 What do you need:
500 grams of oatmeal
a small banana, mashed (or not vegan: an egg)
hot water
This is how you make it:
Preheat the oven to 200 degrees. Place a sheet of baking paper on a smooth surface. Stir all ingredients together in a bowl while adding a little warm water at a time. When the mass has become firm, knead a ball of dough and cut it in half.
Roll one half on the baking paper with a rolling pin until it is as thin as possible. The thinner the slice, the crispier the crackers will be. Do the same with the other half of the dough. Cut crackers into the slice with a knife, so that you can easily break the crackers after baking. Bake the crackers in the middle of the oven for about 25 minutes, keep checking in between. Let cool.
Source/photo: Monique van der Vloed