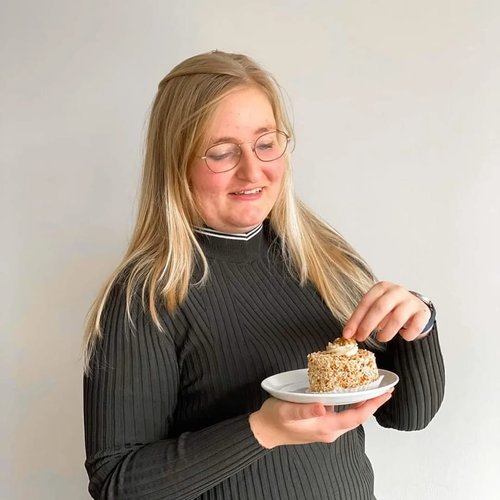 Kim of Verantwoord snoepen
I'm Kim, 25 years old and crazy about everything that has to do with nutrition and sports! I'm a physiotherapist and lifestyle coach. Through Verantwoord Snoepen I love to guide people to a responsible lifestyle in a tasty and pleasant way.
You only live once, so working on a responsible lifestyle must remain fun and tasty. "Balance is the key" is my motto. Therefore on my Instagram page @verantwoordsnoepen you will mainly find delicious, yet responsible recipes. Of course one slice of cake doesn't immediately disrupt your whole lifestyle, so I show those treats too every now and then. Furthermore I want to share as much information as possible about a responsible lifestyle and how to achieve it. Everyone has the right to a happy, beautiful and responsible life!

Besides cooking and baking, which I absolutely love, I also like to ride my mountain bike or practice strength training. In this way I try to inspire as many people as possible to be active, relax and, above all, eat delicious food! So in addition to recipes, I also share information about being active and your mindset.
Being able to enjoy your food without feeling guilty is the most important thing.

Green Sweet's products match perfectly with these ideas!