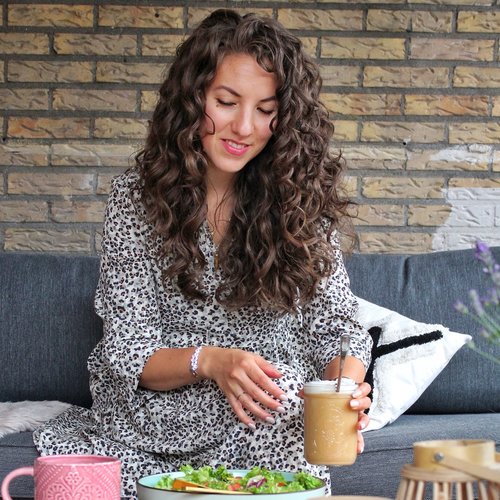 Manon of Healthyfoodie
My name is Manon and I have a huge passion for healthy food. Healthyfoodie is my personal blog where I share my passion for healthy and easy recipes. In this way I try to inspire more people by showing that healthy food is not only very easy, or made without (too much) fuss, but also very tasty!

Green Sweet's products fit in perfectly with that! One of my favourite breakfasts is pancakes, in all shapes and sizes, and Syrup Gold is an unmissable topping for this. My dirty Chai lattes cannot do without liquid stevia drops, for which I alternate between the flavours coconut, natural and chocolate and for my matcha lattes I use Syrup Gold. When I bake, Green Sweet Brown and Sweet Vanilla are my favourites. I've been a fan of these products for years already and they are truly irreplaceable in my cupboard!