Healthy speculaas muffins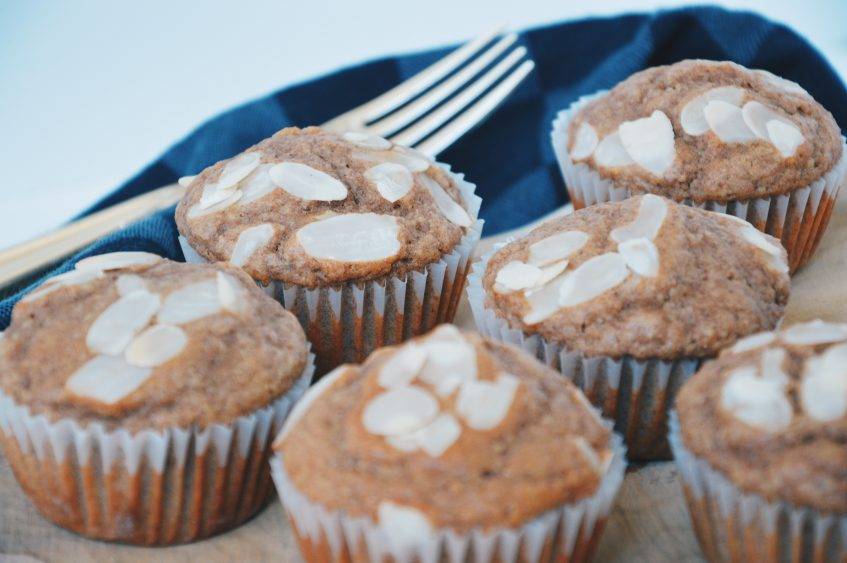 What do you need:
60 grams of wholemeal spelled flour
40 grams of almond flour
40 grams of Green Sweet Brown
1 egg
75 ml of milk
1 tablespoon of gingerbread spices
1 tablespoon of honey
2 teaspoons of oil
1 teaspoon baking powder
pinch of salt
hand of almond shavings
This is how you make them:
Preheat the oven to 175 ° C. Put the spelled flour and almond flour together with the speculaas spices, the baking powder and a pinch of salt in the batter bowl. Stir the dry ingredients together.
Then add the Green Sweet brown sugar together with the egg, milk and honey. Mix the whole with a spoon, you do not need a mixer for this.
Put the muffin molds in the baking tin and scoop the batter with a tablespoon. Fill the molds for about 2/3. Sprinkle some almond shavings on each muffin and bake for 20 minutes in the middle of the oven.