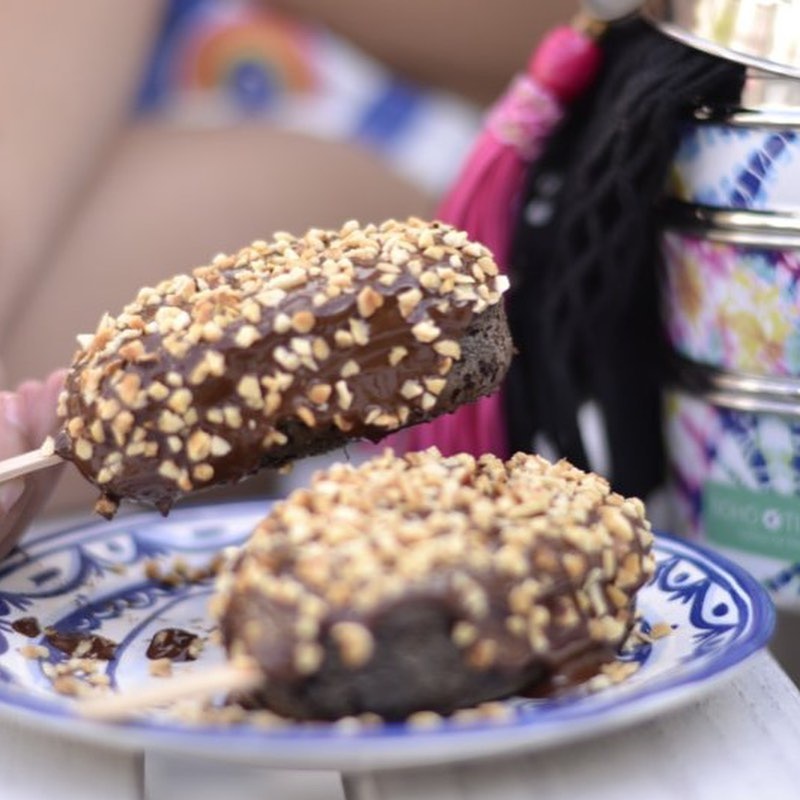 What do you need for 2 lollipops:
25 grams spelled flour,

25 grams of oat flour,
10 grams of raw cocoa,
½ teaspoon tartaric baking powder,
½ teaspoon baking soda,
50 ml of water or vegetable milk.
How to make this delicious lollipop cake:
Preheat the oven to 180 degrees and make sure you have a silicone ice cream mold and 2 lollipop sticks.
I got the silicone mold for the ice creams at keukenwinkel.nl
Put everything in a bowl and mix well. No more lumps? Then you're done. Do you want it sweeter? Then add more greensweet brown.
Pour the batter into your mold and put it in the oven for about 15-18 minutes.
Remove your lollipop cake from the oven and let it cool.
Melt 50 grams of dark chocolate au bain marie (vegan white chocolate is also possible).
Spread the top of your lollipops with the melted chocolate and sprinkle with some crushed hazelnuts (or another nut).
Source/photo: Manon de Wit from Vegan flavors