Pumpkin muffins with pumpkin spice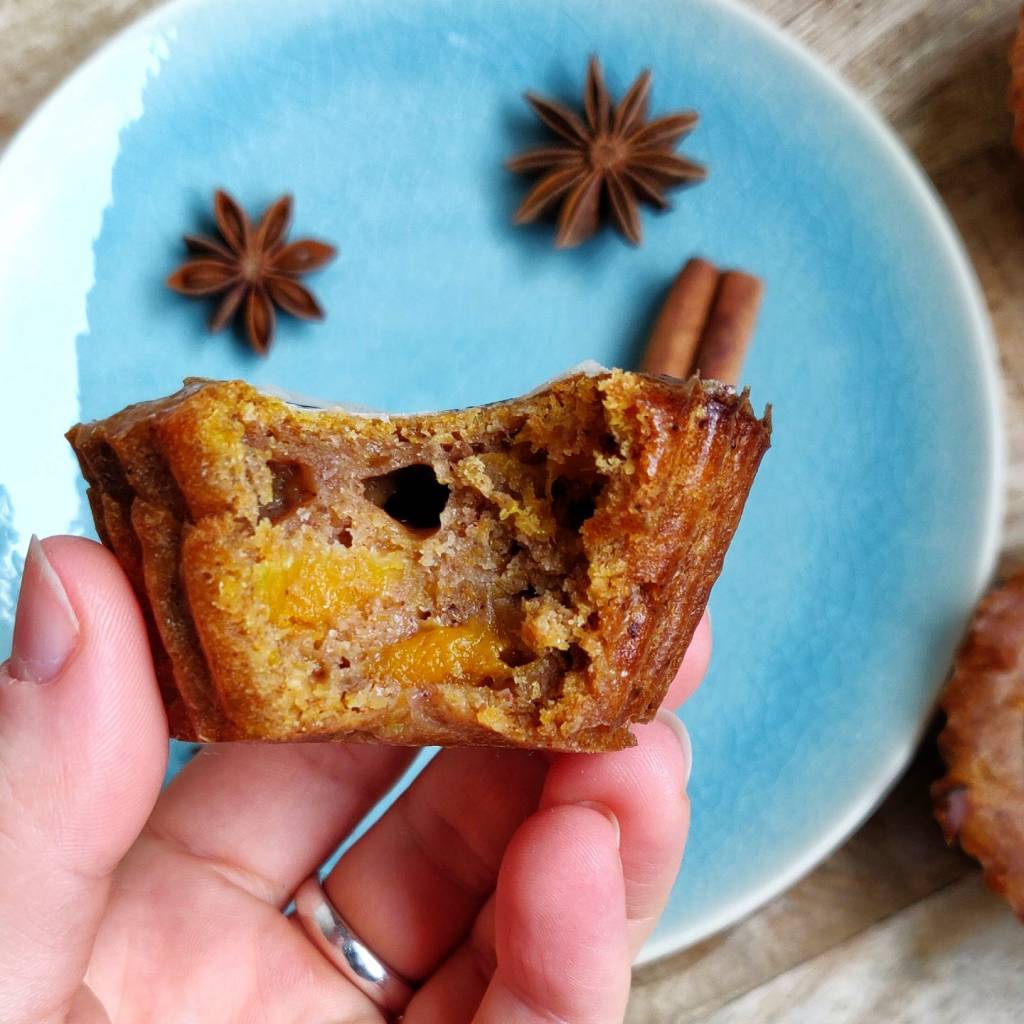 What do you need:
250

grams of

patent flour

2

tsp

baking powder

300

grams of

pumpkin in pieces, possibly steamed or cooked

4

tsp

pumpkin spices

1

tsp

vanilla powder

Pinch of

salt

80

grams of

melted coconut oil

1

tbsp

linseed

3

tbsp

water

120

ml of

vegetable milk (such as rice milk)
This is how you make it:
Mix the linseed with the water in a small bowl and let it soak. You will notice that the flax seed absorbs the water and creates a kind of mucus. This way you replace an egg!

If you have a fresh pumpkin that is quite hard, it may be useful to lightly steam or cook the pumpkin pieces. They do not have to be completely cooked, but they are softer and easier to process in the muffins. Use your pumpkin pieces from the freezer, let it thaw first.

Mix all other ingredients, including the pumpkin, well together in a large bowl. Use a mixer to mix the dough well.

Add your egg substitute (linseed + water) and mix through the whole.

Preheat the oven to 180 degrees.

Fill muffin muffins with the dough. I got about 12 muffins from this dough, but if you have smaller molds, you get much more out of it.

Do you, like me, have those cute waffles for your muffins? Now put it on your muffins and press them a little bit.
Bake the muffins in the preheated oven for about 30 minutes.