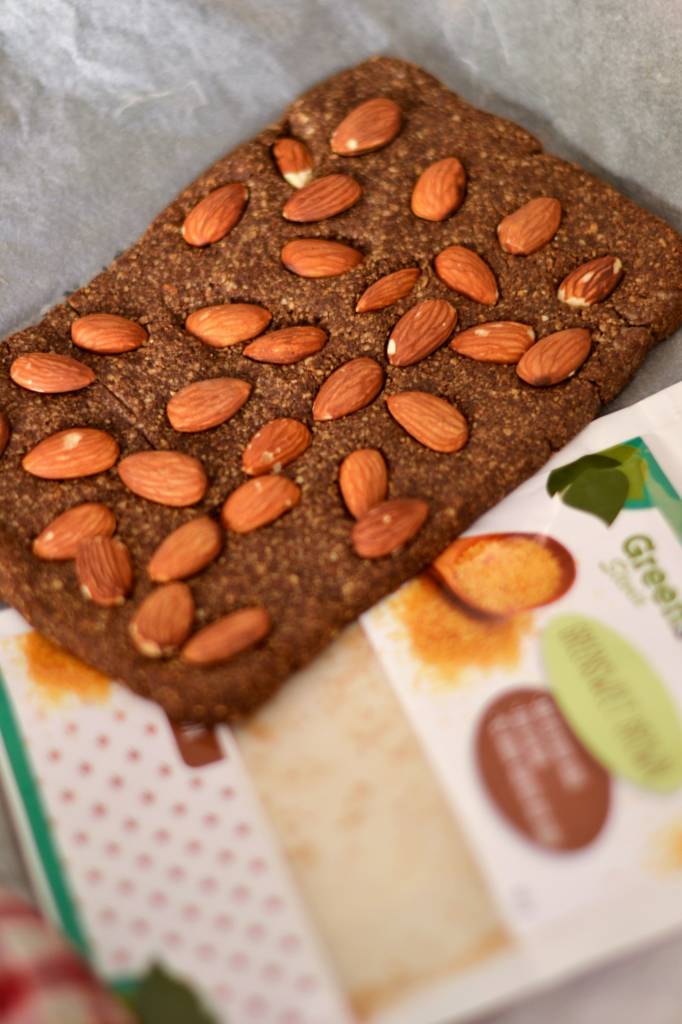 What do you need:
40 grams flaxseed meal,
40 grams of almond flour,
1 tablespoon of coconut oil,
2 tbsp almond milk,
½ teaspoon tartar baking powder,
10 grams of gingerbread spices,
sniff Himalayan salt
On the top: almonds
This is how you make it:
Step 1
Preheat the oven to 175 degrees and cover the baking tray with parchment paper.
Step 2
Put all dry ingredients in a bowl and stir well together.
Step 3
Melt the coconut oil in a saucepan and add it to the flour. Stir well. Is it still too dry? Then add 1-2 tablespoon (s) of almond milk through the dough. Knead a ball. Wrap it in cling film and leave to rest in the refrigerator for 30 minutes.
Step 4
Remove your dough ball from the refrigerator and roll to a slice of about 1-2 cm thick. Push in some almonds and put in the oven for about 20 minutes.
Step 5
Remove your speculaas cake from the oven and allow to cool. Break off pieces and eat it nicely.
Mmmm, even better with a mug of chocolate milk of almond milk, piece of dark chocolate.
Source / photo: Manon from Vegan Flavors