Apple Cinnamon Curd Pancakes from Breakfast with Chantal (Instagram)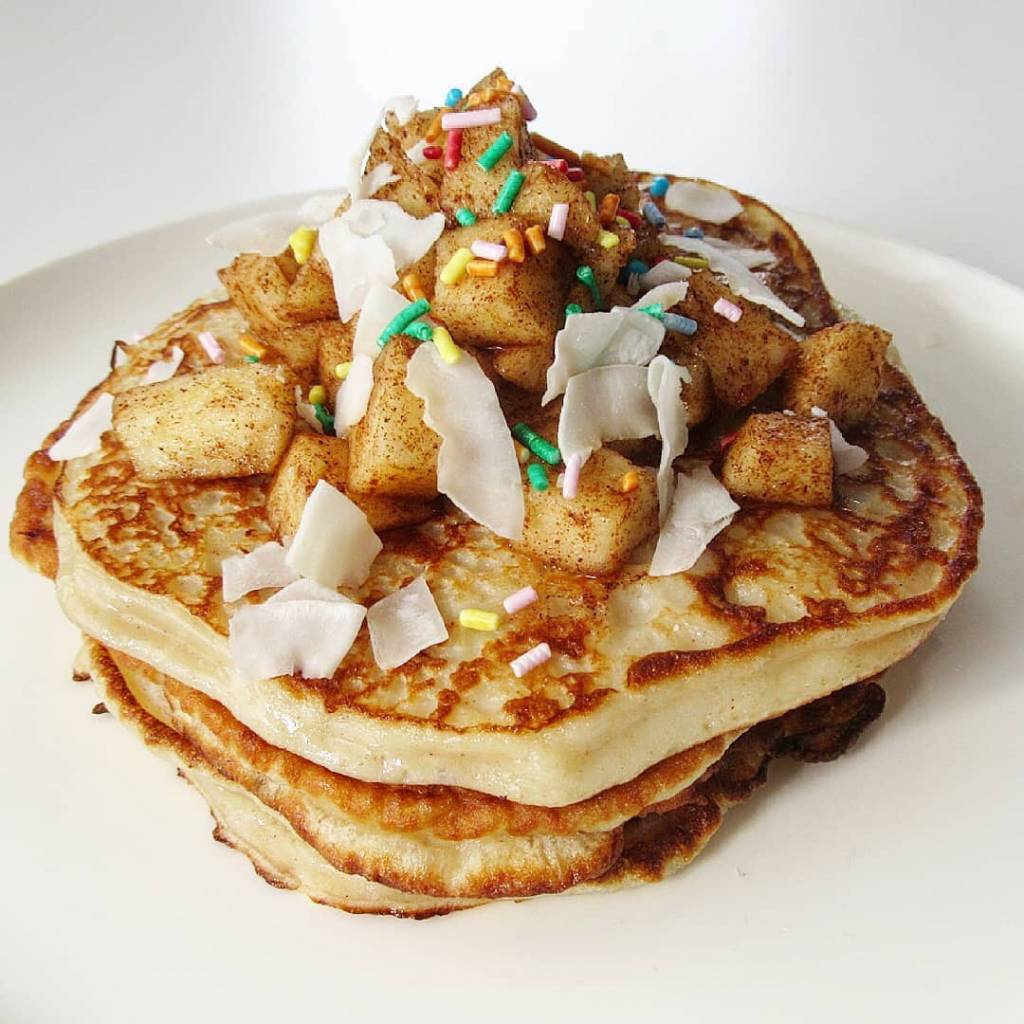 What do you need: for 4 large pan cakes
100 gr low-fat quark
100 gr of flour
1 egg
70 ml of skimmed milk
10 gr Green Sweet Extra Sweet
1 apple
cinnamon
This is how you make it:
Make the batter by mixing curd cheese, flour, Green Sweet Extra Sweet, cinnamon and milk.
Cut half of the apple into very small pieces and add to the batter.
You use the other half as a topping. Put some butter or oil in the pan and bake it!
Enjoy your meal !
Source / photo: @ ontbijten.met.chantal (instagram)
and her own website:ontbijttaart.wordpress.com