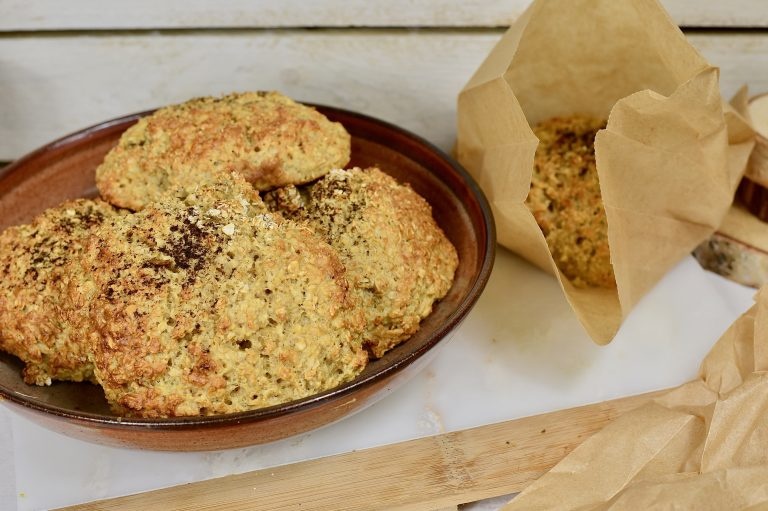 What do you need:
600 grams of oatmeal
150ml water
500 grams of low-fat cottage cheese
10 grams of tartar baking powder
2 fresh eggs or a large, mashed banana
Optional to sprinkle: vanilla bourbon
This is how you make it:
Preheat the oven to 180•C. Line a baking tray with baking paper. Mix all ingredients well in a bowl. Make buns from the batter and place on the baking tray. Optionally sprinkle with vanilla bourbon (Ceylon cinnamon is also possible). Bake the balls in the middle of the oven for about 35 minutes, keep checking in between. They should be a nice golden brown. Let cool.
Source/photo: Monique van der Vloed