Deep fried doughnut balls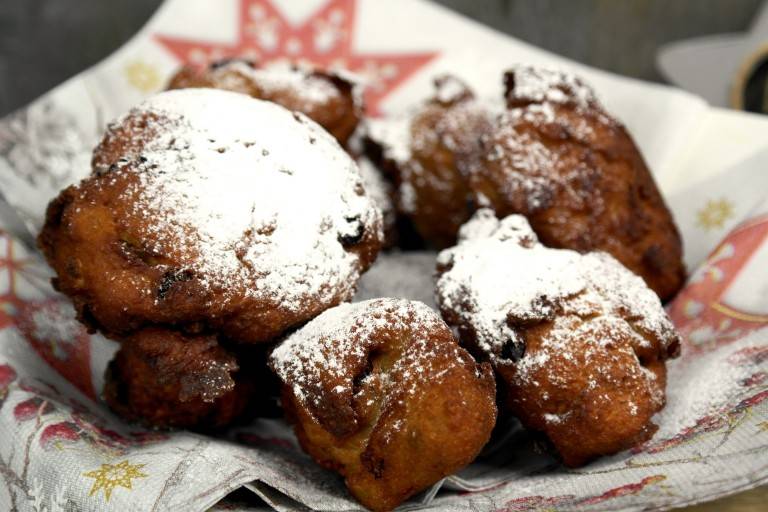 What do you need:
(for about 20/25 oliebollen)
450 grams of buckwheat flour
50 grams coconut flour
4 grams of organic dry yeast
a very small pinch of Celtic sea salt
415ml water
For raisin dumplings: a cup of soaked and drained raisins
This is how you make it:
Put the buckwheat, coconut flour, yeast, Green Sweet Extra Sweet and the water in a bowl and stir well. If the mass remains a bit too dry and too loosely grainy, add more water but do not make it too wet. It should remain a firm batter. Add the salt and stir. Cover the bowl with a dry cloth and let the batter rise for an hour. If you want to make raisin balls, add the raisins after the rising time.
Melt about 400 grams of coconut oil in the pan. A decent layer should form once the coconut oil has melted so that the bulbs are well submerged. As soon as the oil is at the right temperature (when it starts to bubble), slide some batter into the oil with a large spoon and let the oliebol fry. Move the oliebol with a spatula so that the oliebol turns a nice golden brown on all sides. Remove the oliebol from the pan and let it drain in the colander.
Source/photo: Monique van der Vloed