Deep fried doughnut balls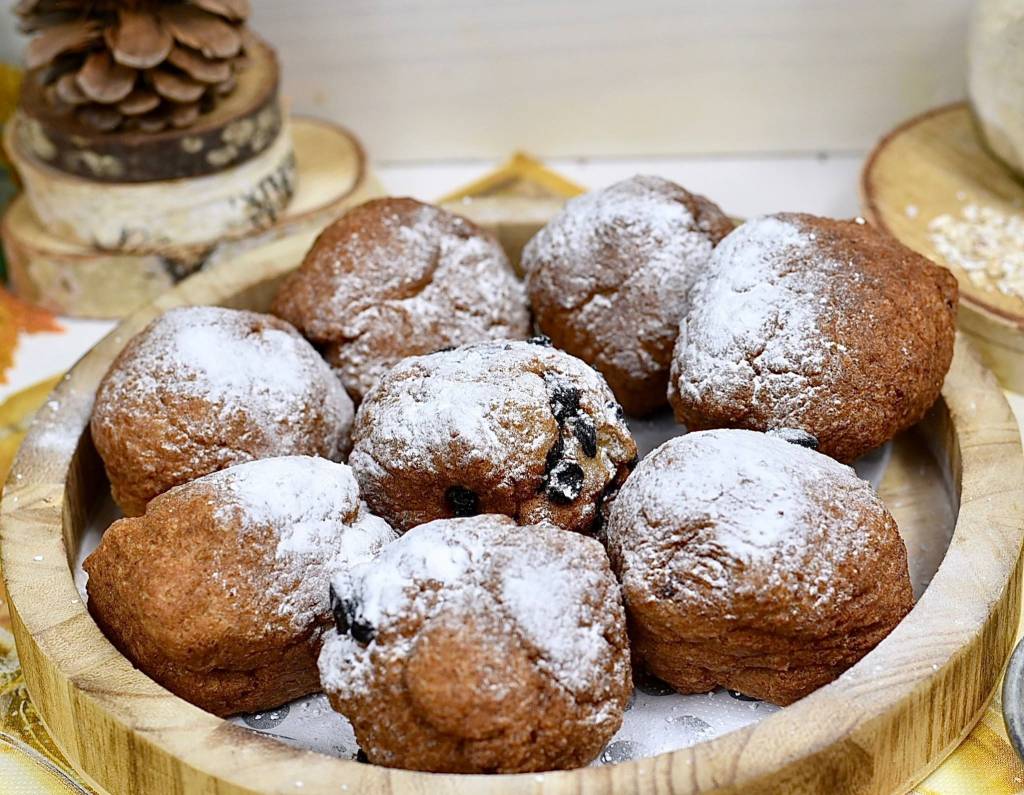 What do you need:
450 buckwheat flour
2/3 tablespoons psyllium
4 grams of organic dry yeast
450ml water
This is how you make it:
Knead all ingredients together firmly. Let the batter rise in the bowl covered (tea towel) for about an hour. Melt 400 ml of pure coconut oil in a pan. Roll out balls from the dough and fry them in the hot oil until golden brown.
Also make some currants and raisin buns!
Knead some soaked / drained raisins / currants through a ball and fry them in the oil until golden brown! Nicely sprinkled with Greensweet stevia Icing powdered sugar!
Source/photo: Monique van der Vloed