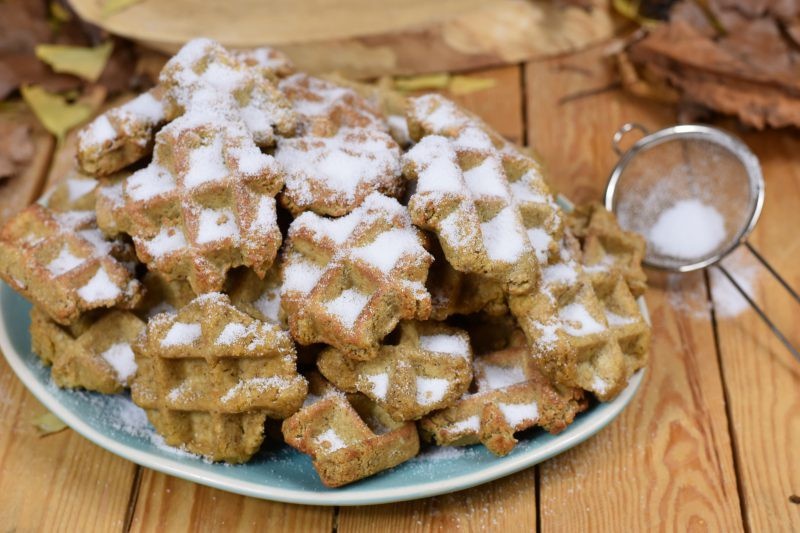 What do you need:
350 grams oatmeal flour (ground oats in the blender into flour
125 grams sunflower seeds, ground into flour in the blender
10 grams of tartar baking powder
a mashed banana
1 tablespoon vanilla bourbon
3 heaping tablespoons of pure coconut oil, melted
hot water
How to make these mini waffles:
Heat the waffle iron. Put all ingredients in a bowl, and keep adding little bits of warm water until a nice, homogeneous mass is formed, which you can knead into a smooth dough ball. Roll small balls out of the dough and make mini wafers in the waffle iron.
Preheat the oven to 180 *C, line a baking tray with baking paper. Divide the wafers on the tray and bake them in the middle of the oven for about 15-20 minutes until crisp and golden.
Delicious withGreen Sweet Icing, the sugar-free powdered sugar!
Source/photo: Monique van der Vloed